International Women's Day is celebrated on 8 March every year and is a focal point in the movement for women's rights. It is also known as the United Nations (UN) Day for Women's Rights and International Peace. We all know the world couldn't run without women. This is the day to appreciate their efforts! Large and small organizations come together to show women just how valuable they are in today's society.
Glowing Preserved Red Rose Glass is the best gift for Red Rose lovers!
It is made of special craft eternal flowers and bouquets that can be preserved for a long time. Moreover, you can enjoy light visions with LED lighting effects.
Most importantly, it has a great romantic meaning to send this gift to keep your love fresh and lasting forever. This perennial rose will glow and shine in different colors and effects with the remote control that is really cool and beautiful.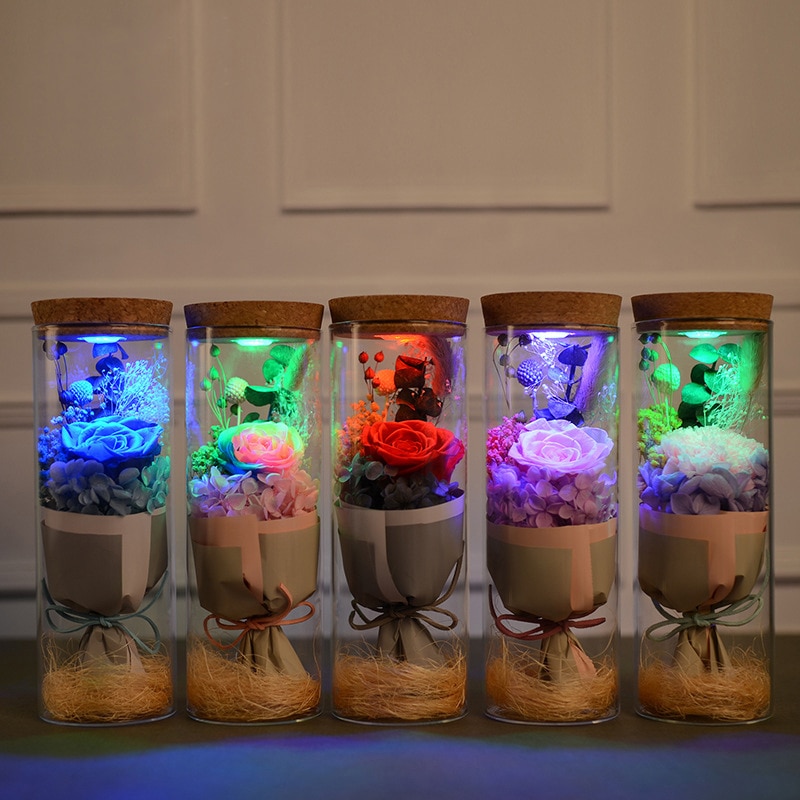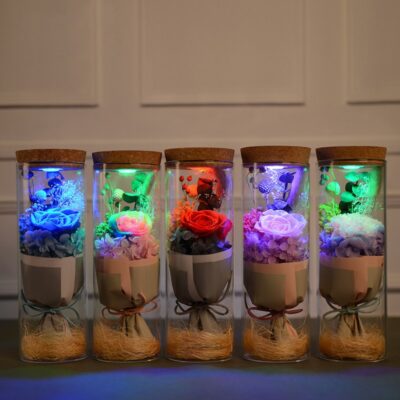 As if plucked from a fairy tale, this enchanting heart pendant will surely leave you spellbound!
Beautiful in its pearl white-colored state this pendant holds a secret. In the darkness, it glows in lustrous blue and aqua tones.
The magical heart appears to be captured inside of an intricate silver filigree forest of swirling vines accented with crystal-encrusted leaves.

Cheer your office table up and motivate yourself when you have to work till midnight and late hours!
Sometimes, it is quite refreshing and motivating to get rid of ordinary things. An ordinary office table can have a quite boring and tiring aura that would demotivate you during a workday. Maybe it is time to change some details of the office table, such as the lamp! 
Joopzy offers you Enchanted Rose Flower Lamp that would successfully substitute your ordinary boring lamp. When it is dark in the office, the Flower Lamp will be the source of the light that has the most pleasant aura.
You will admire the light that Flower Lamp produces and get motivated for work during the late hours of the day. If there is no escape from working in late hours, then cheer yourself up by having a beautiful light source! Purchase Enchanted Rose Flower Lamp and have a beautiful and good-looking office table!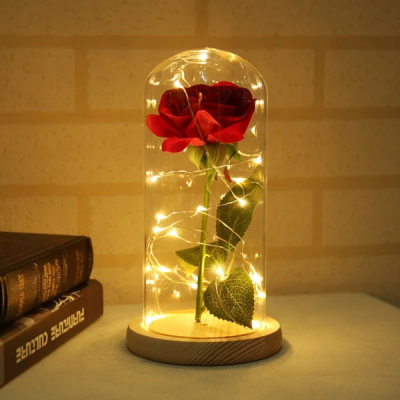 Each product of Joopzy has a corresponding appearance of quality.
Pandora Bracelet gifts for mother (mom), daughter, sister, grandma, nana, best friends, weddings, birthday, and even Swarovski Crystal Lovers. This personalized bracelet is a great holiday gift to enhance everyday fashion color statement look. Treat yourself or someone special to it!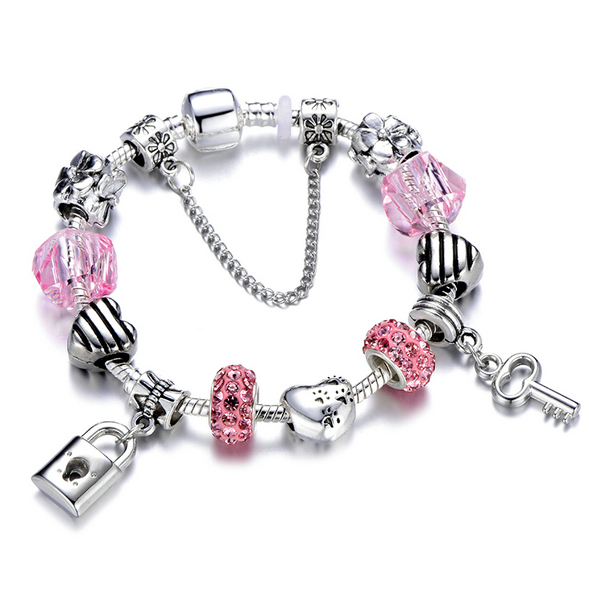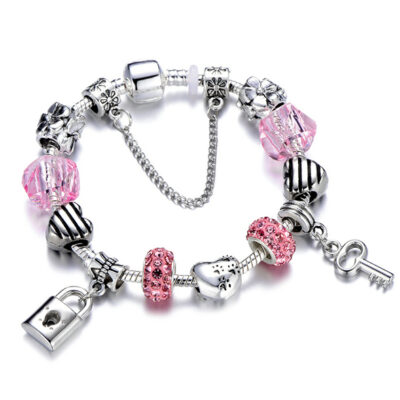 The Top Brand Luxury Waterproof Watch is one of the creative hot items that you must have!
Key scratch-resistant watch face made of high hardness glass. Perfect for all kinds of business, casual, indoor activities, or daily use. Best gift to your family, friends, colleague. 
Bring a romantic vibe to any room with this delicately crafted rose lamp!
This elegant piece can be used as a bedroom nightlight, dinner table mood-setter, or anywhere else in your house.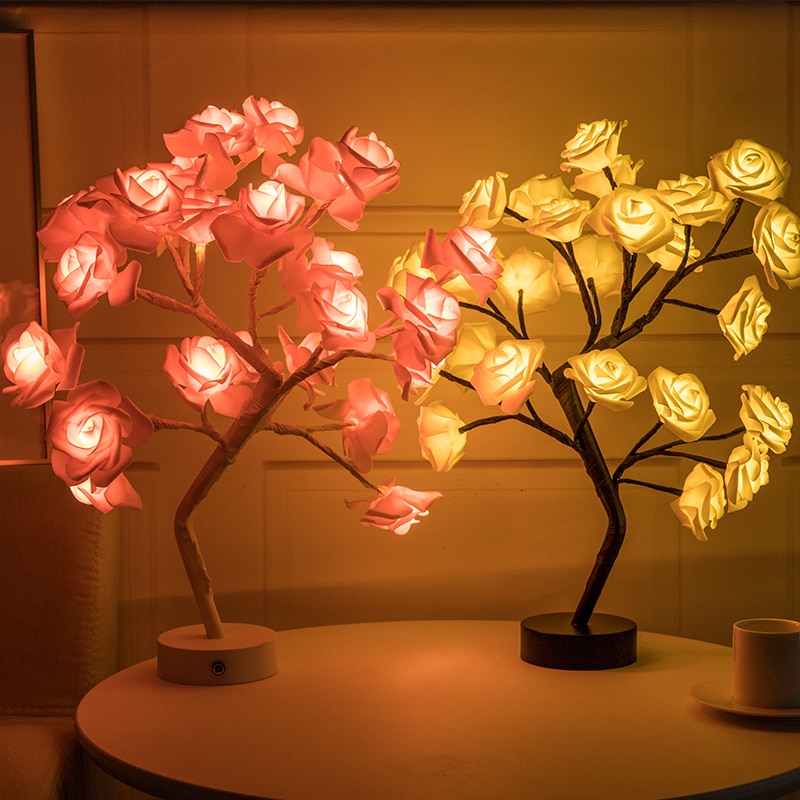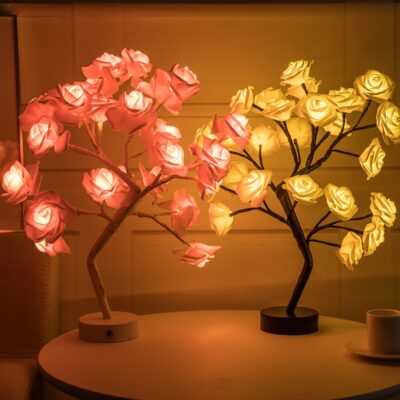 Personalized necklace stamped with one letter of your choice.
These make lovely mom necklaces or gifts for someone special. Minimal and dainty this heart initial charm necklace is designed to delicately accent your neckline. What do you waiting for !!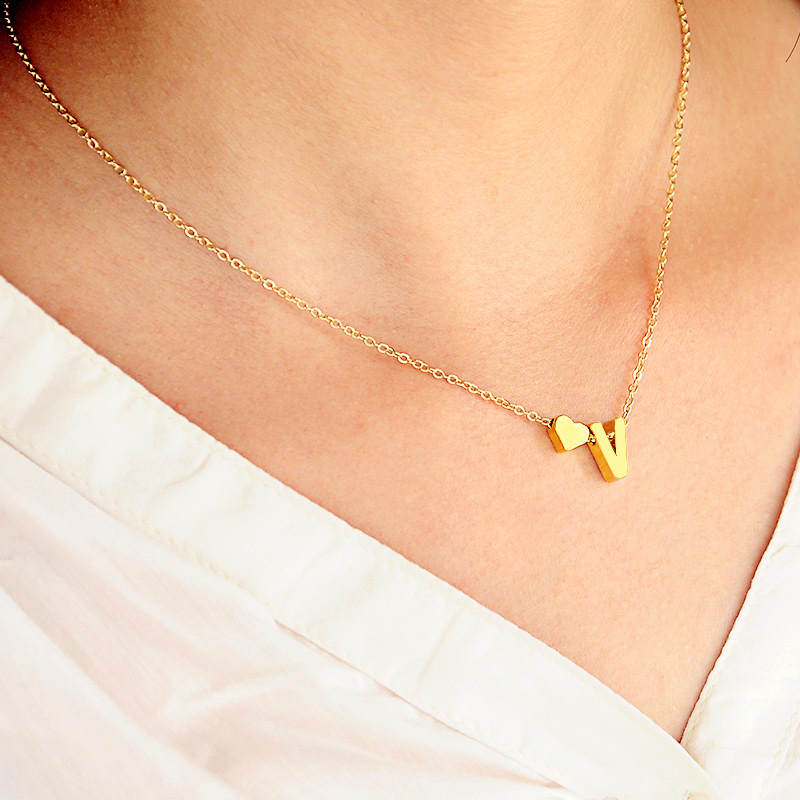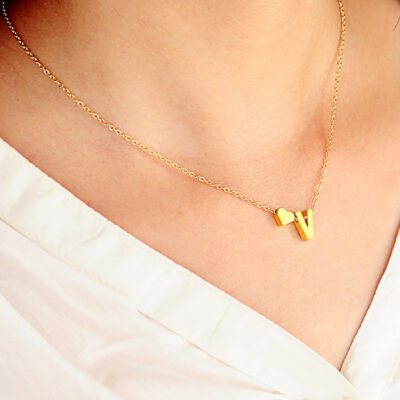 Add a sparkle to your outfit with one of our high-quality and stylish bags!
Durable & comfortable design– This bag is made from high-quality PU leather with high tear resistance. It gives the priority to your comfort with the best storage space. 
Practical with the best storage capacity– This bag is one of the most practical bags, thanks to its adjustable straps you can wear it as a shoulder bag or a crossbody bag.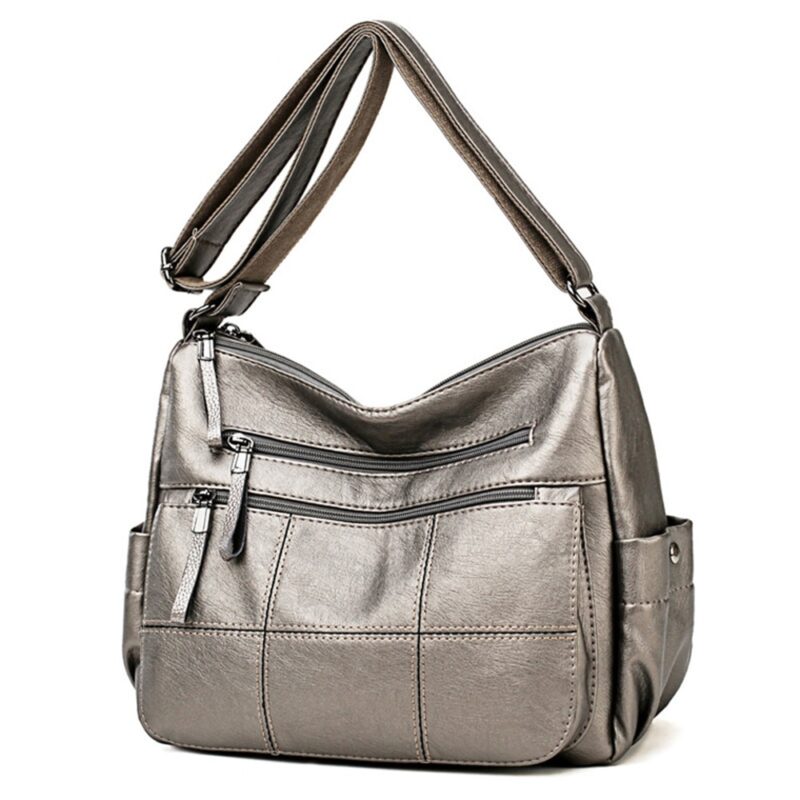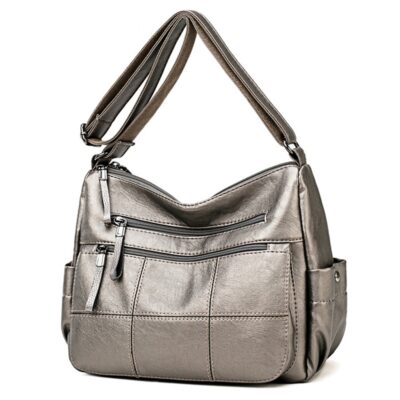 Led Star Moon Lamp will create a relaxed and pleasant atmosphere for you!
Baby sleeping feeding lamps, the best gift for kids, and gift for Valentine's days, birthday, Christmas.
Can be used as kids room, bedroom DIY Cute Decoration.
Due to the use of LED technology, the night light has a long service life and does not generate heat.
Star moon lamp or apple rattan ball lamp, brings a lot of happiness to children.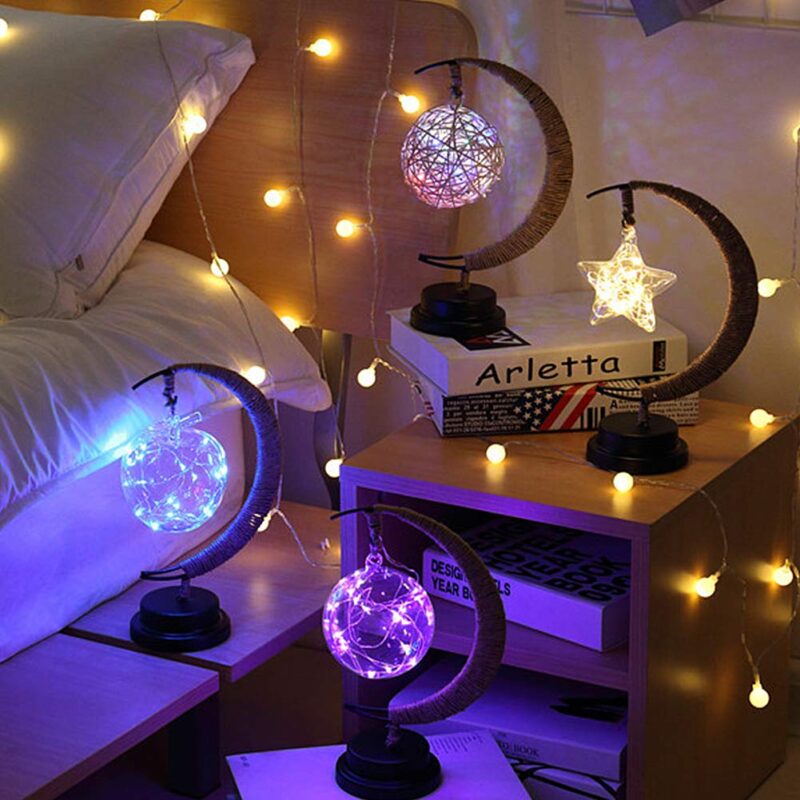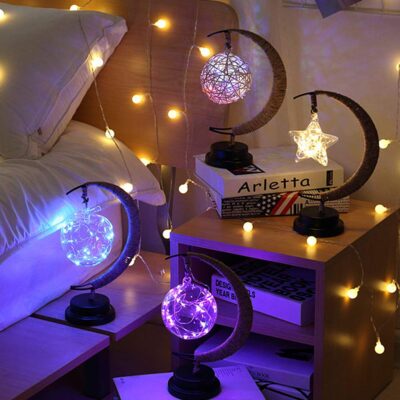 Elegant and versatile use with detachable shoulder strap and beautiful flowers on it!
Joopzy`s Bag is perfect to carry women's daily essentials. Moreover, it is a practical bag with great capacity! It's highly functional while retaining its fashionable style.
It is great to present for your friends, family, colleagues, etc. It is very suitable for weddings, parties, ball, daily casual wearing, travel, office occasion, etc.