Christmas 2020 is one of the wonderful times of the year when almost the world celebrates their existence. The day is so magical that its name alone brings that lovely smile to the faces of all people!! All the streets and also houses illuminate with bright lights as well as the happiness in hearts of the people during Xmas holidays. The great and wonderful spirit of people is worth seeing as there's such a special feeling in every heart. Most importantly, you can see the discounted products offered by Joopzy in this blog post. Make your and also your friends' Christmas 2020 memories unforgettable!
Use coupon code:
xmas2020
This unique Santa Claus is a must-have for this upcoming Christmas!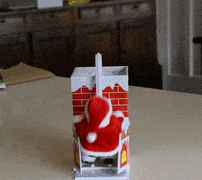 With music, a great decoration for your home.
Santa Claus will climb up the stairs and then go down repeatedly with music.

Perfect accessory to help  a festive environment.
It is made by PVC and plush, unique and durable.
Its perfect size is quite suitable to hang in the Christmas tree or for indoor and outside decoration in parties.
Wear your mask, follow the rules and get the Christmas vibes!
Size Fit Most: Our goods is wide enough for nose, mouth and face, which will be able to fit for most face shape.
Widely Application: Can be applied in home, office, school, park, playground, nail salon etc.and outdoor cycling, home decorating, Christmas party,traveling any occasion etc.
Season: Four Seasons. Winter can keep warm and windproof, summer sunscreen. The best companion for cycling, hiking and outdoor sports.
Apply coupon code for discount – xmas2020
Stay cozy and warm during the snowing day!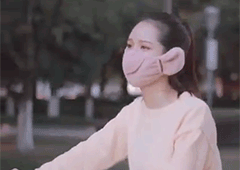 Combines a fleece face mask and a pair of furry earmuffs. Adjustable ear loop. Keeps your ears and face warm from chilly weather.  Stops glasses from fogging up when wearing our face mask. Allows you to breathe freely with small holes in front of the nose. This Masked-Earmuffs are made of breathable and buttery soft fabric. Traps the heat effectively. Perfect for outdoor activities such as skiing, running, cycling, climbing, and even more! Provides a physical barrier to dust, fog, smoke, pollution, ash, and pollen.
Most importantly, use coupon code for 20% discount on Christmas 2020 discount: xmas2020
Perfect to wear with jeans or leggings all year around! 
This unique casual loose t-shirt follows the trend and is elegant. It can also be a best gift for Christmas and any festival.
Material: Cotton, Polyester

Clothing Length: Regular

Age: Ages 18-35 Years Old

Occasion: Party/ Beach/ Holiday/ Streetwear/ Office
Santa wants to keep you and his friends at the North Pole safe this Christmas so he's wearing a mask!
You may not see Santa's smile behind the mask but the twinkle in his eyes will let you know that he's happy to see you're on his nice list this year! The Santa Ornament is the perfect piece of decor this year. Some Christmas tree ornaments do more than glitter and glow, they represent a gift of love given a long time ago.
What a bright ! This puzzle is really attractive at night.
Do you like it? The exquisite puzzle artwork depicts your favorite character, perfect for family nights, gifts, holiday parties, collectors, etc. Thus, you can use a coupon for 20% discount on Christmas 2020 holiday: xmas2020
A faceless doll with a long beard and a bottle cap with a tapered Christmas hat will bring you more festive atmosphere! 
Wide Applications are on Christmas / party / New Year / event bottle decoration. Add a festive atmosphere to your holiday. Exquisite and cute shape adds vitality to your party. It will add strength to your house. This cover is perfect gift. Its unique decorative style will create a festive atmosphere for any room in your home. It can be the perfect gift for your children, family and friends.
Thus, you may use a coupon code for 20% discount on Christmas 2020: xmas2020
The unique Xmas tree shape design and lighting effect make your room more interesting!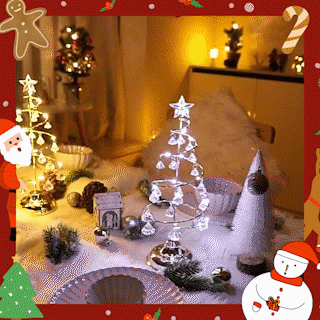 This is a LED table lamp, made of high-quality material for durable use. Nice decoration for bedroom, child room, living room, bar, shop, cafe, restaurant, office, wedding, parties, and restaurant.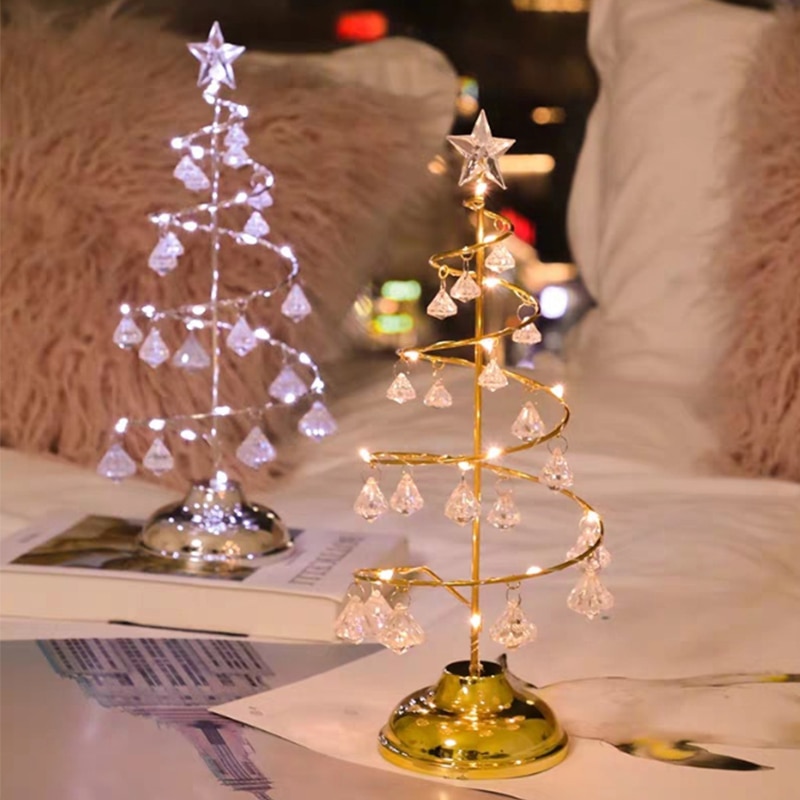 Say goodbye to 2020 with a hearty laugh! 
Slip-on your Santa Beard Face Mask and party with the merriest Santa Claus costume ever made! From holiday shopping to family gatherings, celebrate these holidays responsibly while upping the octane on your HO-HO-HO Holiday Cheer! This makes a wonderfully festive Christmas Gift during these most unusual times! 
Thus, you may use a coupon code for 20% discount on Christmas 2020: xmas2020