Father's Day is a celebration honoring fathers and celebrating fatherhood, paternal bonds, and the influence of fathers in society. It was first proposed by Sonora Dodd of Spokane, Washington in 1909.
And the USA celebrates this day on the 3rd Sunday of June every year.
This year, Father's Day falls on Sunday, June 21, 2021.
To show their love, affection, and respect, the whole USA takes a celebration look. Kids show their love and respect to their Dads in many ways like giving cards, flowers and chocolates, homemade arts and crafts. Many USA people give Father's Day gifts to their Dads with a handmade card. The gift items include mugs, clothing, watches, sports items, sunglass, outdoor cooking tools, electronic gadgets and so on which are presented with warm love and gratitude. 
It's time to start thinking about your dad. With Father's Day right around the corner, we've rounded up the best gifts for all types of dads.
Enjoy your COFFEE while you are traveling!
The Vacuum Cup is very practical, unique goat horn shape, very fashionable, and will add to your personality. The mug is 100% leakproof, that no need to worry about the probability of coffee dripping onto the clothes.
With one long and one short shoulder strap, can make the cup hanging in the bag as decorative. The leather case design of the cup not only a beauty, you can also make it as a stent, that will also be easy to stand on the table.
This Thermos Mug does not contain BPA, is very safe and healthy for the human body. The mouth of the cup with sample design, you can open or close the cup with one hand.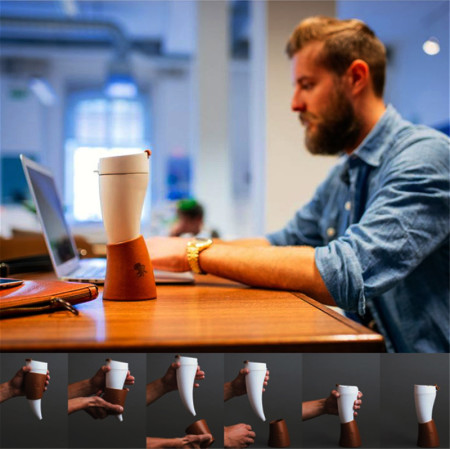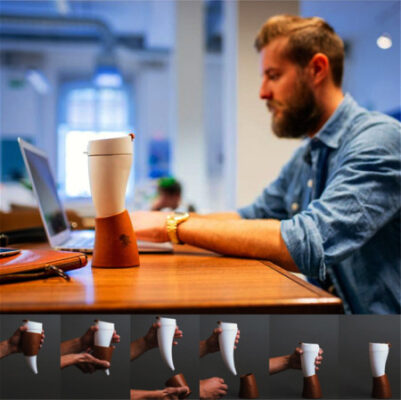 Feel comfy and look chic all summer with Men's Fashion Big Pocket Loose Shorts!
Multi-pocket design – enough space for your phone, wallet, keys, etc.

Drawstring at the waist – adjust the tightness easily

Loose and thin shorts – super comfy and breathable for summer days.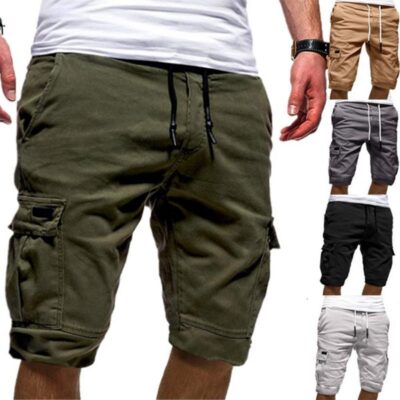 This is Chronograph Quartz Watch that can show your personal charm and style!
Not only does it look great, but it can also provide a comfortable wearing experience. If you are looking for a watch, it is your good choice!
Fine workmanship and exquisite design. Alloy watch case with classic aesthetic design looks beautiful and elegant. The stainless steel strap is comfortable to wear. Elegant and precious appearance.
Suitable for various occasions like daily life having a meeting and so on. Perfect as a gift for your loving family and friends.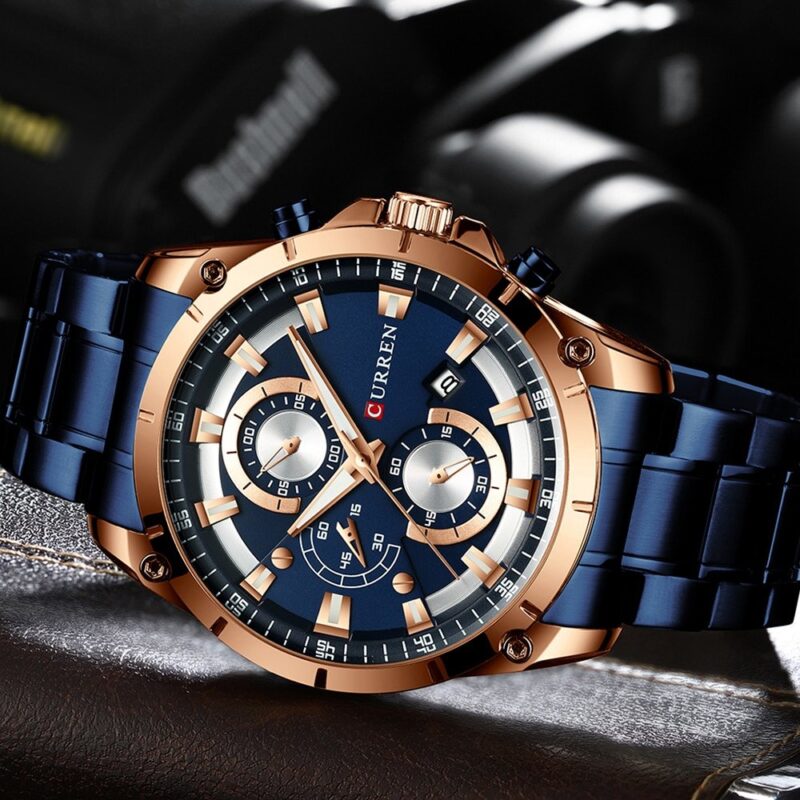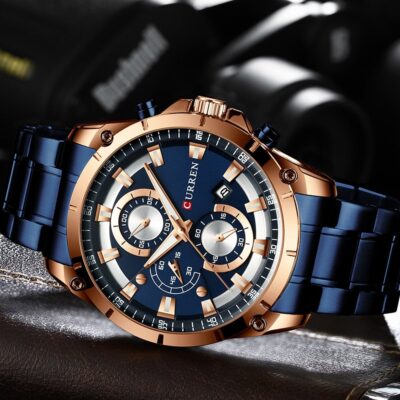 Don't let discomfort get in the way of reaching your goals!

Multi-Functional & Convenience – Cushioned seat, Adjustable backrest, Adjustable length, Wide cushioned seat.
Multi-Functional – Meeting multiple training needs, suitable for beginners and advanced users.
Multiple Exercise Modes– This Abdominal Trainer is designed to work your whole body. It is ideal for exercising different parts of the body, burning calories, and building up a good body shape at home or office.
Enlarging the backrest sponge structure is more scientific and sports more comfortable.
Push-up handrails, suitable height, more professional training.
High manganese steel springs, strengthen independent locks in height, width, and height, with greater force and long service life.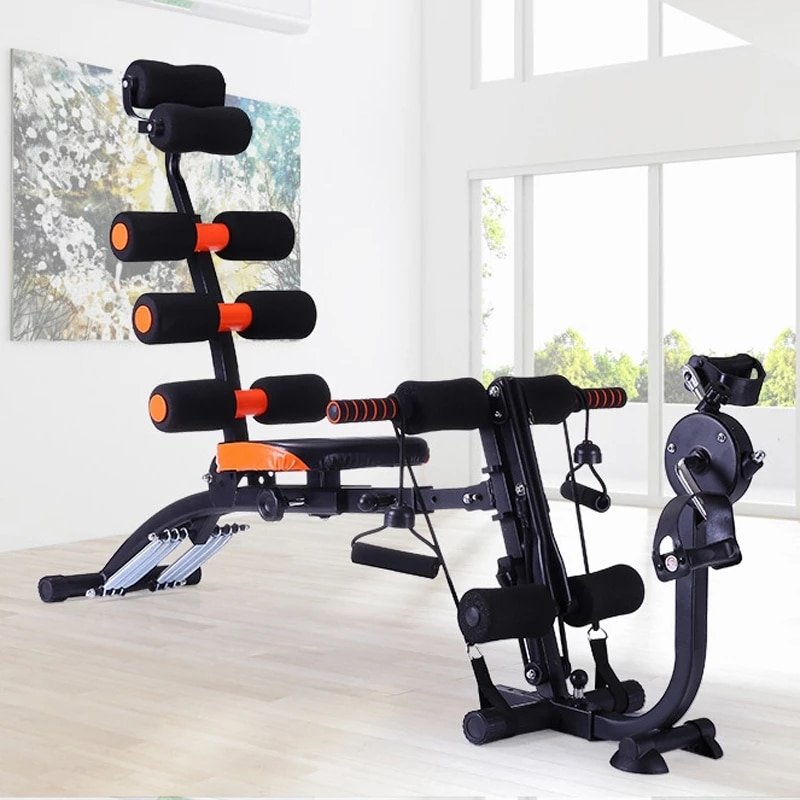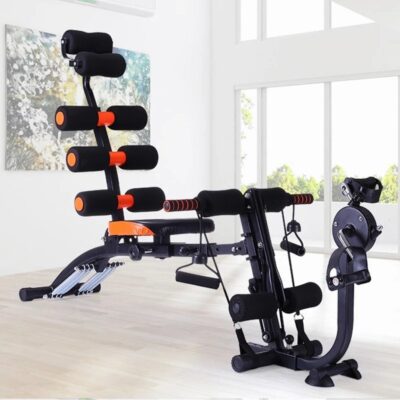 What if your sunglasses were also your headphones? These are the smart sunglasses of the future!
These Bone Conduction Sunglasses use a cooling technology called bone conduction to transmit audio to your brain. The wireless phone call, Wireless music touch control, Siri voice control, hands-free safe driving communication on the road.
Bone Conduction speaker transmits sound waves to the skull via vibrations. This lets you hear external sounds when listening to music. Sound passed through directly to the auditory nerve bones, will not cause damage to the ear canal and eardrum.
Polarized lenses provide good protection and a better view of your eyes.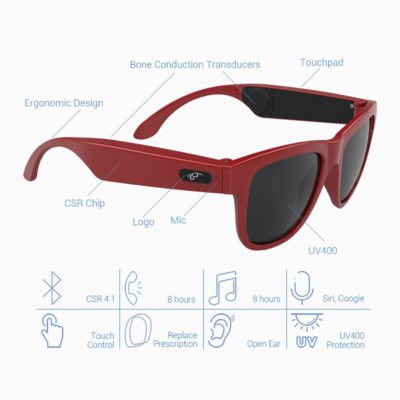 Make all of your summer barbecues a hit!
True meat lovers will know that cooking steaks and burgers to perfection, is an art. The trouble is that once they're done, they all look the same.
This Branding Iron is the solution to this problem! You can now serve your meat in style with your own personalized messages, jokes, or names.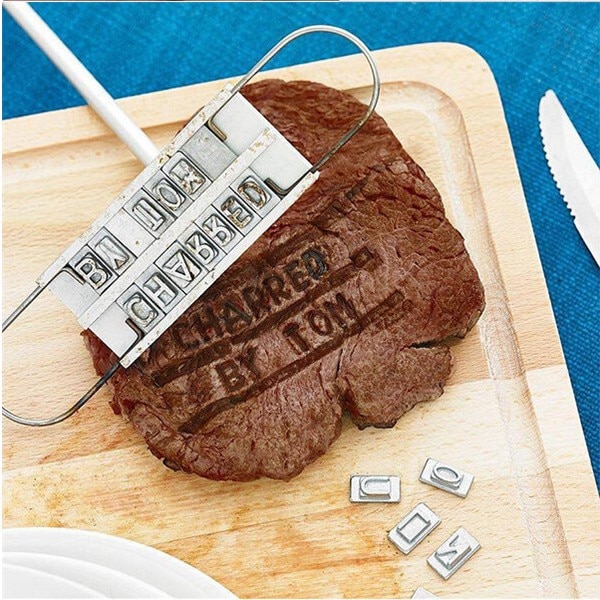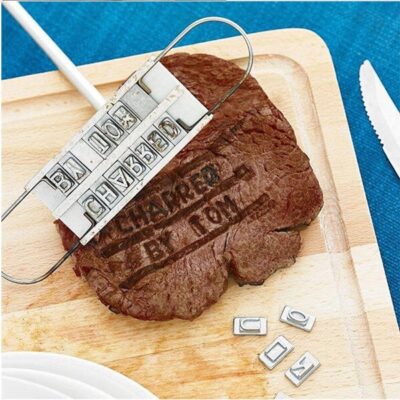 This is a very unique and beautiful Charging lighter!
It can be carried around, has a long service life, and is charged via USB, It also has a power indicator. it is artwork more, Be stylish people. Always have to be different!
Portable charging also shows the power. Made of zinc alloy material.
Ice surface design, curve design. Multiple colors are available.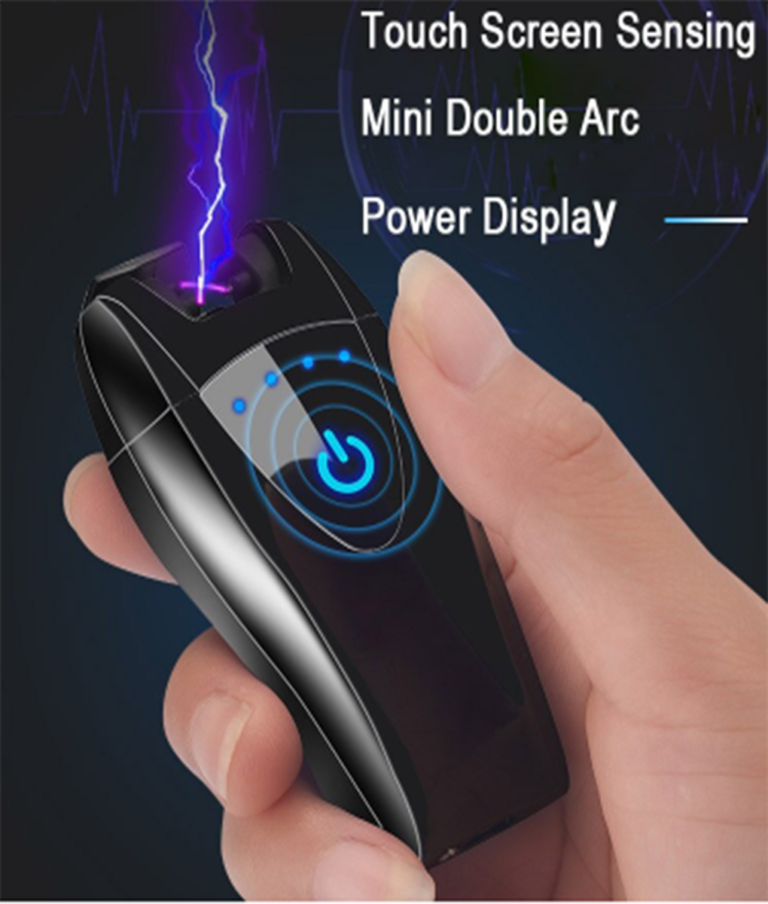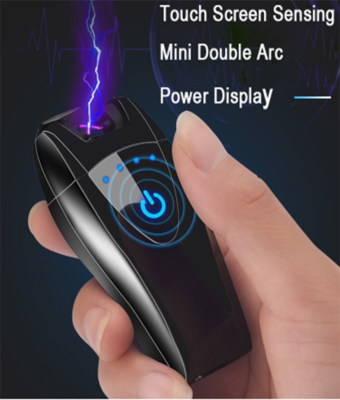 2 In 1 Travel Bag makes an innovative solution by changing traditional flat garment bags into travel tote duffels.
This travel bag helps to maximize storage capacity, hold everything from suits, dresses to shoes and toiletries. More importantly, we added exterior pockets that provide easy access to electronics and travel items. And, the built-in hook offers a convenient hanging option, keeping our suit in its place to reduce wrinkles.
There will be no sliding with the well-thought design of a self-locking zipper. Except for the suit pocket, a huge main pocket can accommodate the belts, socks, even more, cell phone, passport, tickets, and laptop. The luggage suit bag comes with a detachable and adjustable shoulder strap, specially designed for long-time journeys and business trips.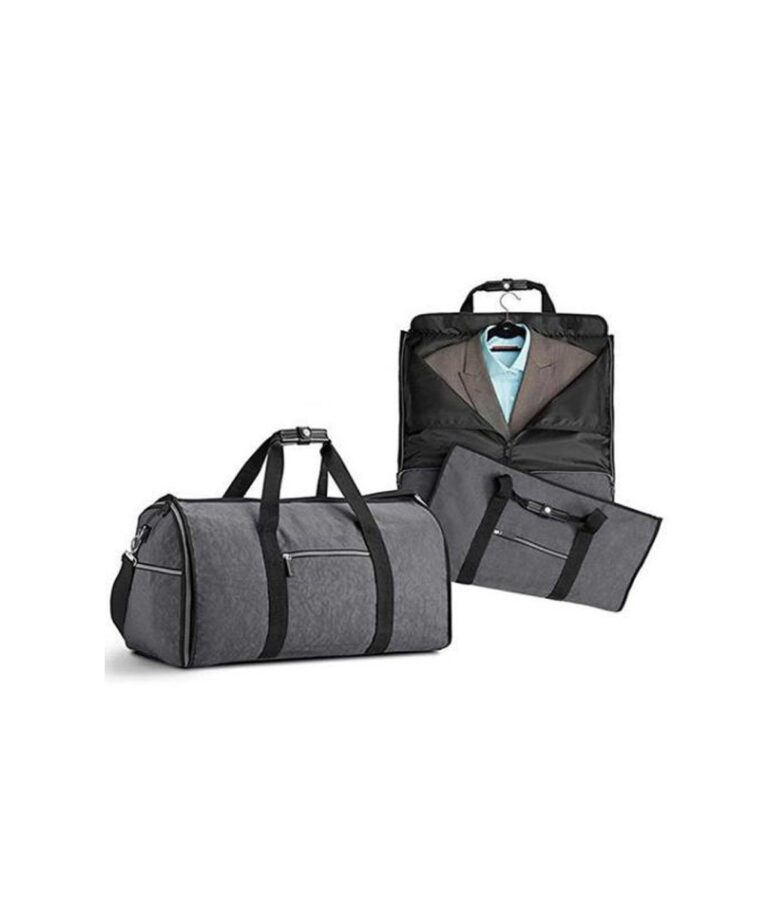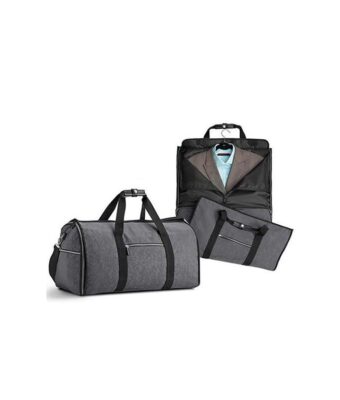 Experience the Exquisite Elegance of leather!
Breathable material with genuine leather upper for long lasting comfort, superior cushioning, and high energy return superior quality of the casual sneakers provides excellent breathability and flexible is soft and comfortable, made you outshine than anyone you meet wearing normal inferior leather sneakers.
U-type toe wide-width shoes give greater freedom of movement, not pinch or press your feet. Classic Slip-on leather loafer design offers fashion experiences, suitable for all seasons. These casual shoes suit a lot of occasions, such as meeting, wedding, working, shopping, strolling, daily use, etc.
Currently, 3 colors are provided. No matter which color you pick with these casual leather walking shoes, you will become the shining star and trendsetter.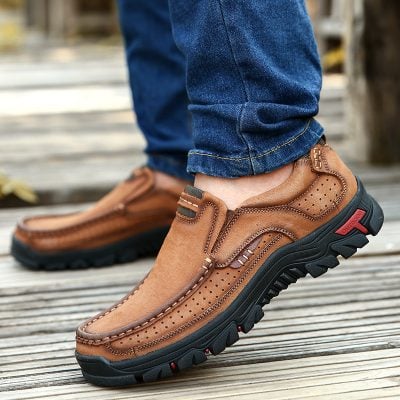 Never affect driving!!
The fully 360-degree rotating car phone holder gives you the best view, and can adjust the display angle of the mobile phone screen, and rotates left and right without restriction.
Direct view of the car phone holder does not affect the driving line of sight, mobile phone calls are hands-free, easy to pick up, safe, and convenient.

The silicone pad of the arm protects the outer casing of the mobile phone and can adjust the display angle of the mobile phone screen.

Leopard shape is very cool and can be used as a stand or as an ornament.