Happy Halloween 2020!
All people, regardless of age, love celebrating Halloween. From trick-or-treating with neighbors at scary night, to getting into halloween outfits spirit of decorating, sharing a sweet treat, wearing halloween outfits spirit costumes and masks, it is one of the most neighborly holidays of them all. So, JOOPZY is here to help you in finding cool outfits in order to make your Halloween 2020 memories unforgettable by you and your surroundings. Additionally, we have a big discount for the products related to Halloween spirit products and outfits!
Halloween Dustproof Party Mask protect from virus and make you eye-catching! The face mouth masks are made of high quality material, soft and breathable. The masks are also very soft and durable material for allergy season. Therefore, the comfortable material will not rub your face. In addition, ear loop is elastic and adjustable to fit almost all people. It is also suitable for both boys and girls to go outside, cycling, shopping, event party, specially Halloween! The fashion masks are wide enough to cover your nose, mouth and face, protect you from dust, wind, pollution and smoke.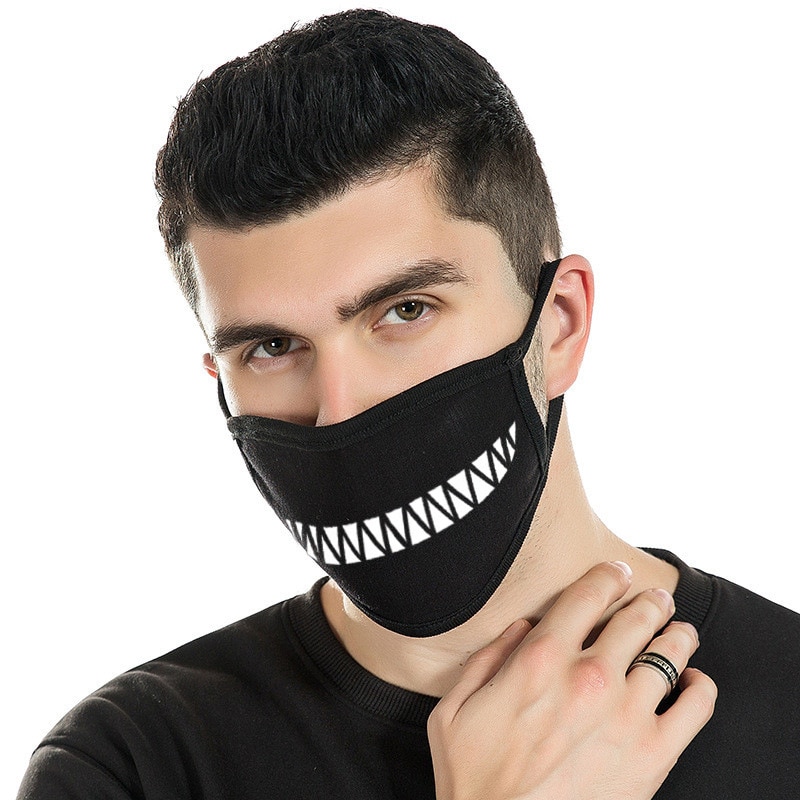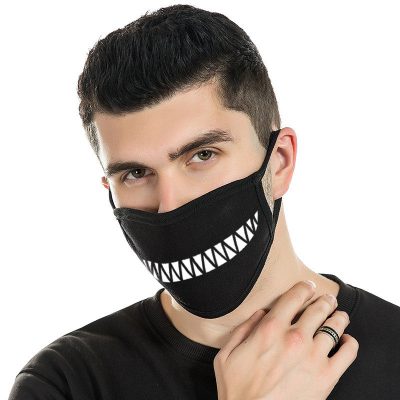 Looking for a perfect Halloween outfit? Use Halloween Terror Headband!!! Each headband is painted theatrically with artificial blood on the blades in order to look as realistic as possible. The headbands also perfectly go together with bloody facial make-up or other Halloween costumes and take your appearance to the next level of creepiness! Headbands fit teens as well as adults! This item is very perfect for Halloween Scene and Decoration, Halloween Parties Prizes, Trick or Treat, Halloween Prizes, Halloween Goodies and Toys.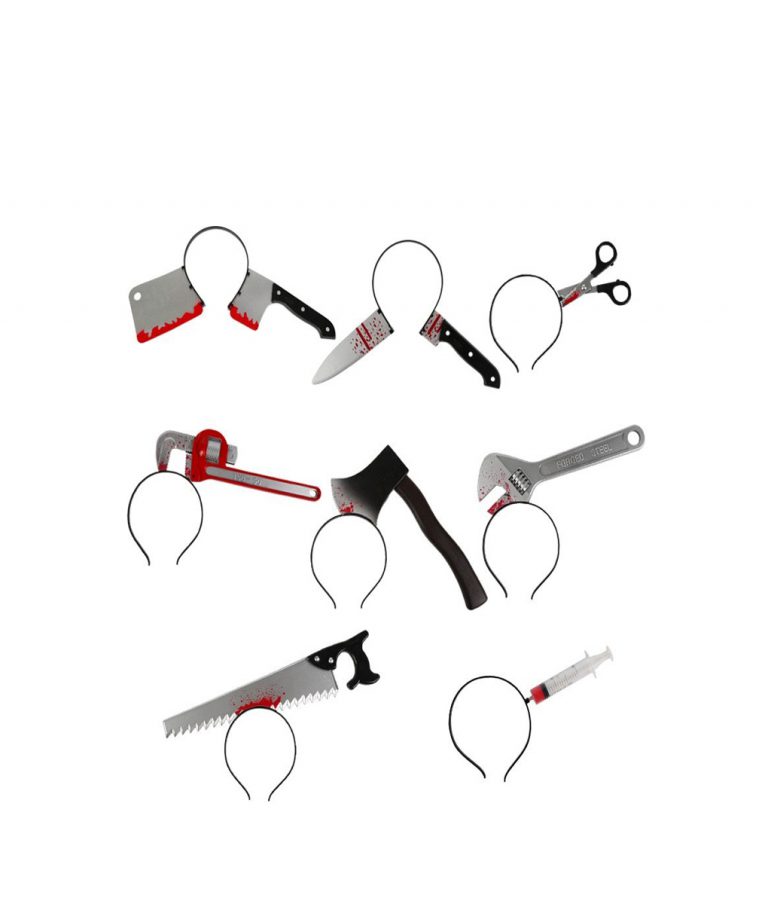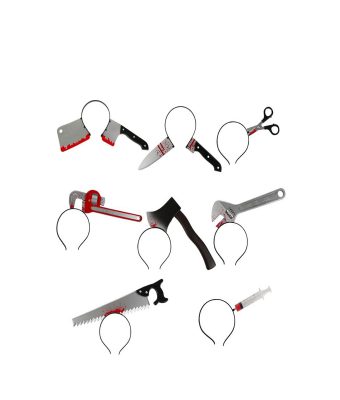 The sound mask is lightweight and easy to carry everywhere, perfect for Halloween and more! With an adjustable strap, you can adjust the tightness and also lengths to fit your head and face well, easy to wear! Moreover, you can adjust the sensitivity of the mask to the ambient volume with ascroll button, even a faint sound also can active this mask and make you shine all the time at a party or ball. The mask jumps and shines according to the rhythm of the music! The material is soft and light, easy to wear glasses. Power saving, cold light does not burn face!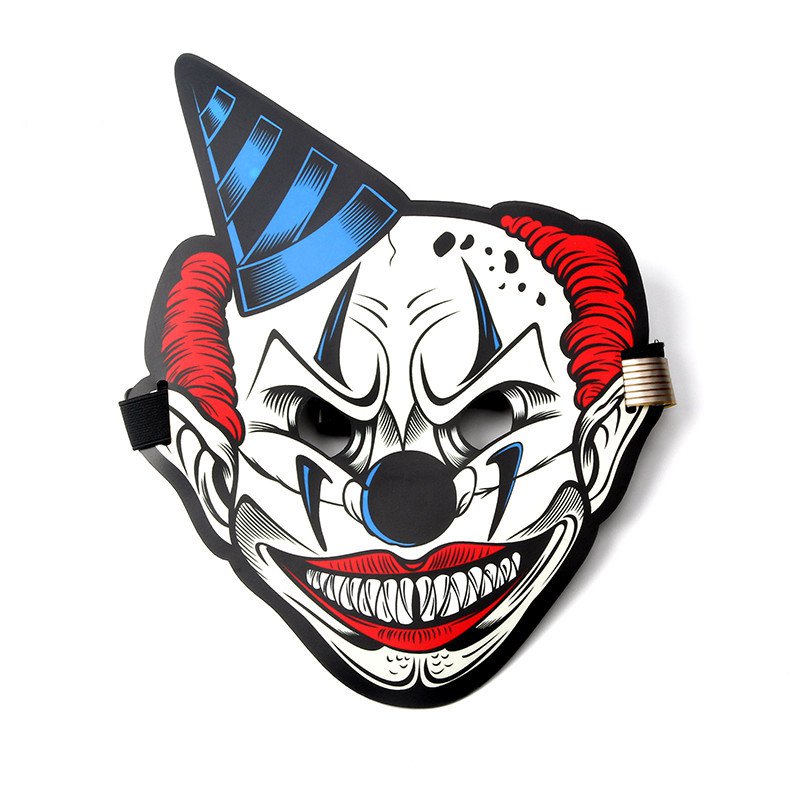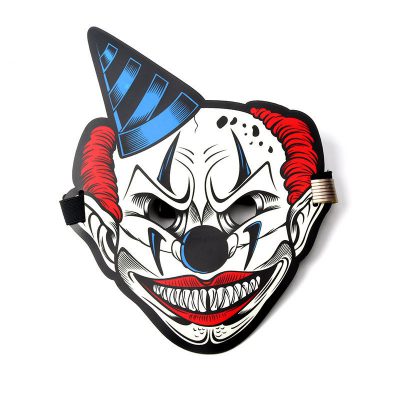 Unique sexy and fashion style makes you look charming all the way! Great to pair with shorts, skirts, jeans or or leggings, it is suit for office, street, dating and any casual occasion. Great pullover for women casual, gathering, party and work. Wear it with jeans and strappy sandals for an easy, casual outfit for going shopping with several friends in an afternoon.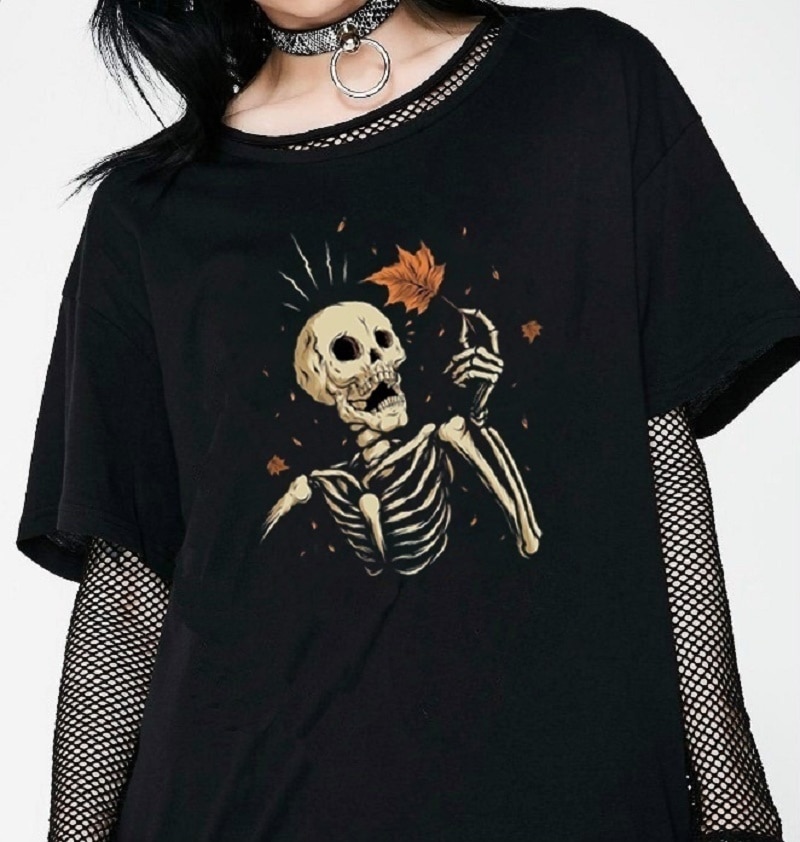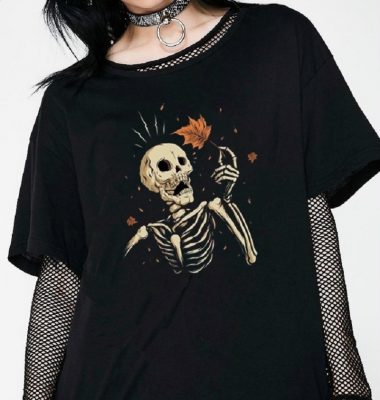 The Skull Maskoffers full face protection for outdoor sports. The skeleton mask is very ideal for outdoor parties, especially Halloween, or costume ball. Keeps your whole face protected! The lens is made of PC material, tenacious, wear-resistant. With he perforated mouth area, you can also breathe freely with the mask on even during the most intensive activities. There are nice rubber cushions for the forehead, nose, and cheek inside the mask. PC clear lenses can prevent sand from entering to the user's eyes. Available in 5 different cool styles. Hurry up to get one!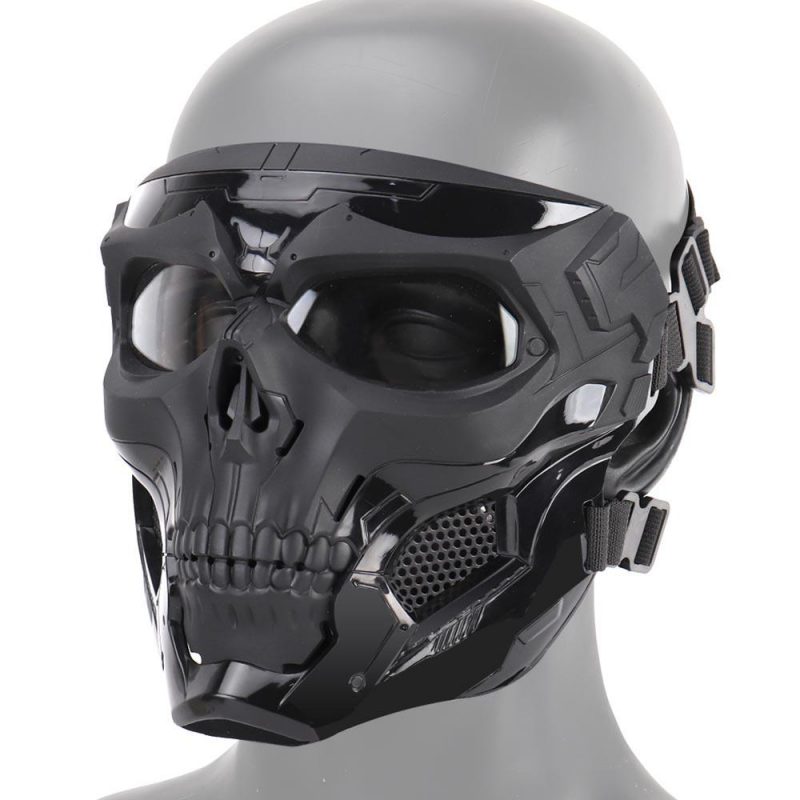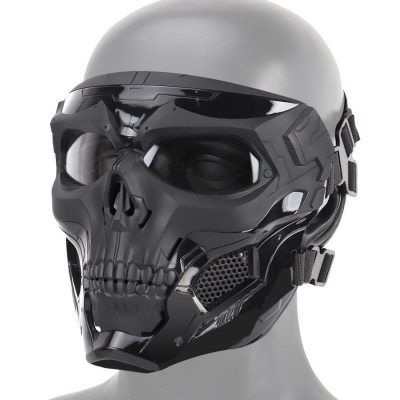 Vampire teeth
for Halloween costume party , for vampire, werewolves and other creatures of the night is an amazing idea to use.
It 
covers
 and 
surrounds your entire teeth
, resulting in a snug, realistic fit.
These vampire dentures props are
good for
Halloween parties
  and also suitable for use as a vampire, werewolf, zombie and cosplay costume accessory. It can be sent as
gifts
 to family, friends.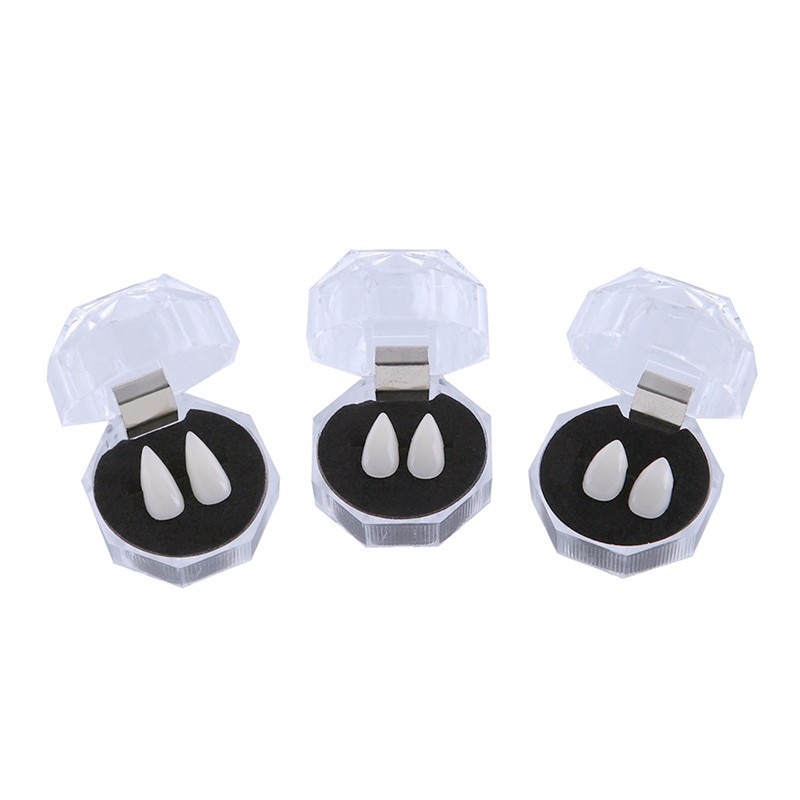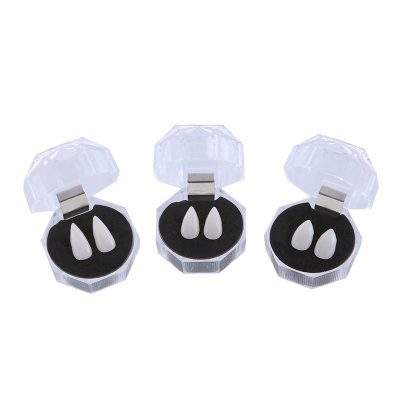 It's that time of year again. Get your pooch ready for Halloween! This Dog Pumpkin Halloween Costume is the most adorable costume that you can get for your dog! It is also great for other special festivals. In addition, this hilarious eye-catching dog costume will make your dog a stand out this Halloween. It has very cool look that your doggy pal strut around getting busy for Halloween delivering pumpkins. The pet dog carrying pumpkin costume are also suitable for various size – small, medium, and large dogs. Therefore, the costume is very comfortable to wear that will also keep your pets warm during the cold winter nights of Halloween.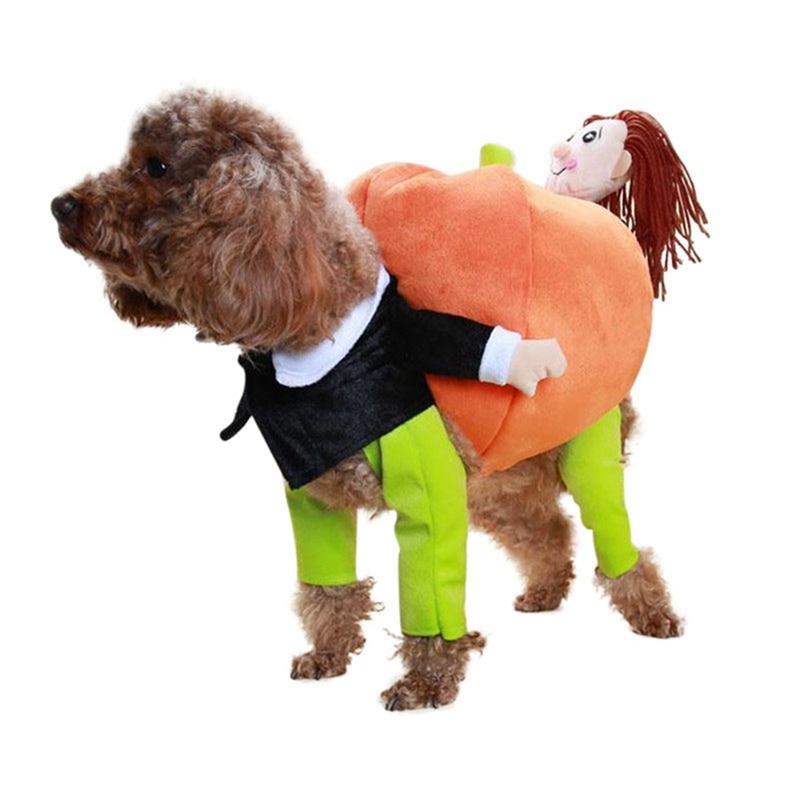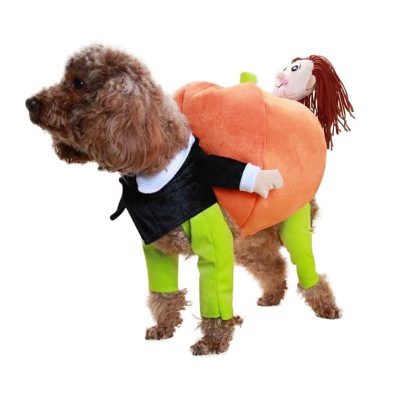 Are you having trouble getting to a party without a cool glowing mask? We are offering you the best choice – Led Light DJ Mask Neon. The cold light will make sure you stand out from the crowd. Regardless of where you are, you'll be getting tons of attention from others who are curious about your mask. So, Halloween mask with LED lightening wire makes you stand out in any party, clubs or other festival events. Further, the mask control has 4 modes: steady light, slow, fast flash and off. Putting the power controller in the pocket, you can aslo hide in darkness and light the wire-like a death god or ghost, creep and cool! Moreover, It can be worn by everyone mesh design in the eyes and mouth area, which allows you to breathe and see easily.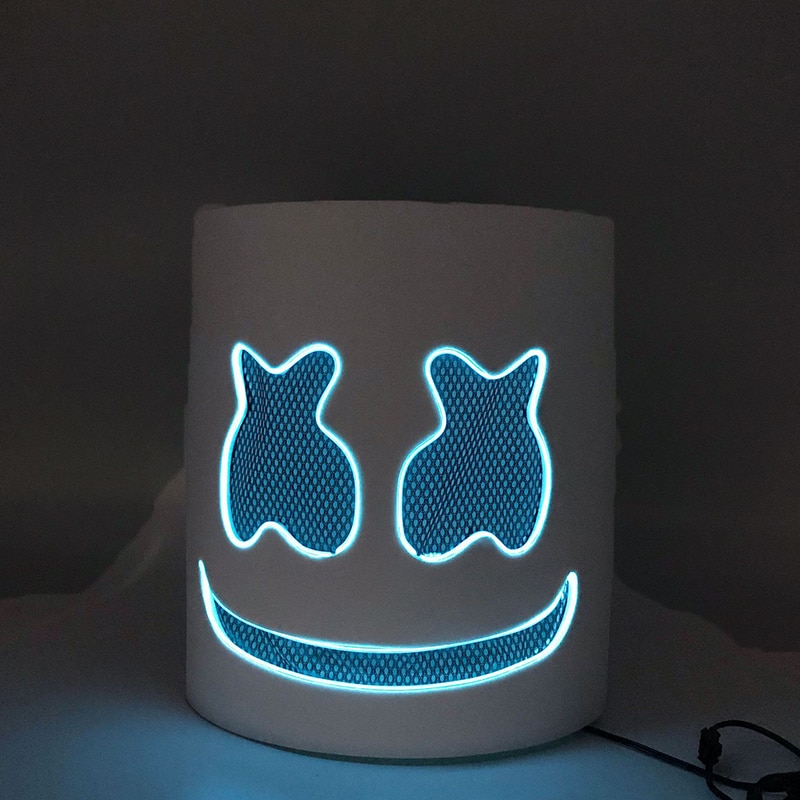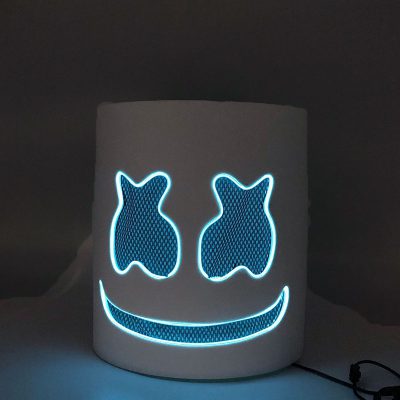 Light up the atmosphere and leave everyone in awe at Halloween events! LED Dancing Wings give you a different experience, like the stars shining in the sky when you turn on the lights, it is so beautiful and romantic. They also create very attractive and stunning stage effect when you dance by wearing the wings. Moreover, with the LED Dancing Wings you don't have to worry about safety. You can control the Led lights to achieve a huge stage effect. So, these light up LED flashing glowing rainbow wings are suitable for women and also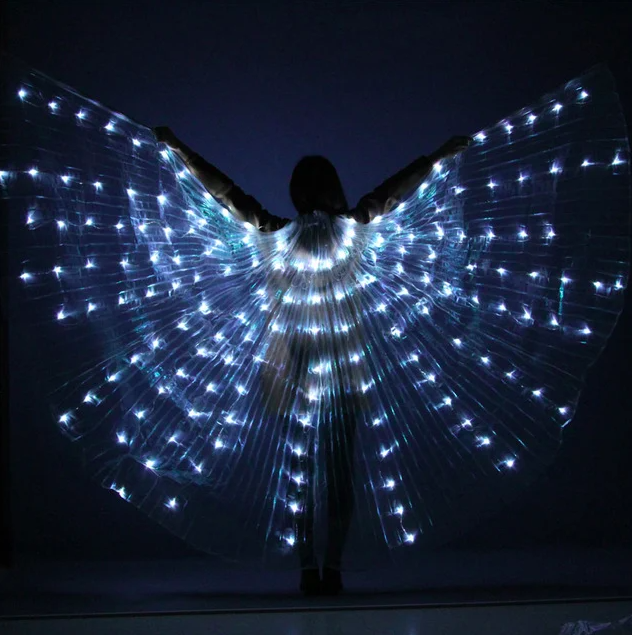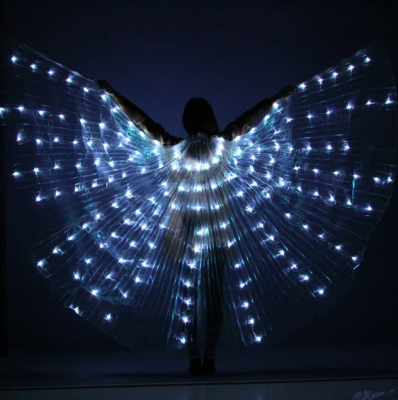 children of all ages.