How to get perfect white teeth?
1. Coconut Shell Charcoal Powder
They say you're never fully dressed without a smile, but a lot of us can get a bit self-conscious about the color of our teeth if they're not quite as white as we'd like. We all love our tea, coffee, or even wine, but over time they can actually discolor our teeth with stubborn stains. Everyone wants truly pearly whites, but professional teeth whitening is often painful and expensive, with no guarantee for real results. Whether you prefer a paste, powder, or a pen, natural teeth whiteners are actually really easy to work into your dental routine.
Natural teeth whiteners work to remove stains on the teeth and any discoloration caused by bacteria. Teeth whitening products use very light, gently abrasive natural ingredients that are designed to lift surface stains. You may easily give your teeth a pearly shine. Many teeth whitening solutions also contain anti-bacterial properties to keep future stains at bay. The powder can even help to remineralize teeth to keep them healthy and prevent the growth of cavity-causing bacteria.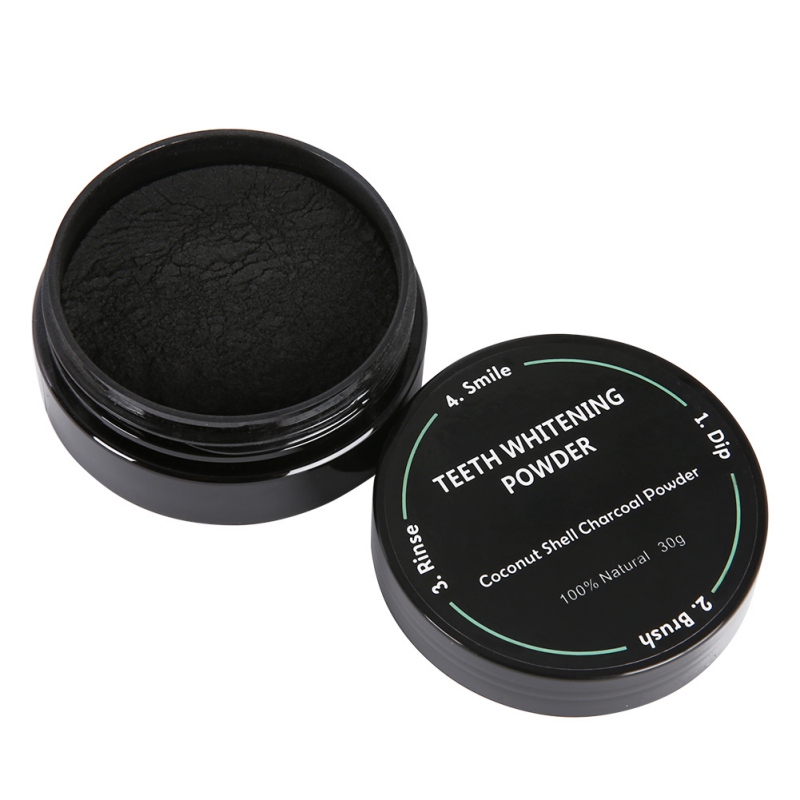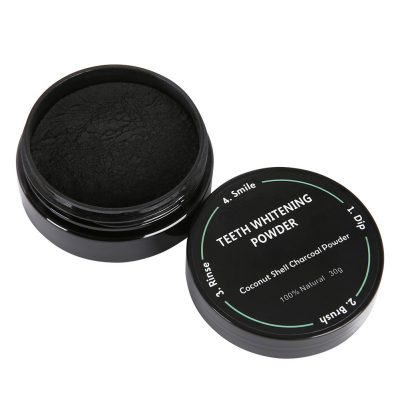 Natural Teeth Whitening Powder – $10.95
Do you have a special event happening soon on your social calendar? If you're looking for a last-minute touch-up to your smile, then a teeth whitening pen might be just the thing for you.
Teeth whitening pens are thin, plastic tubes that house a whitening gel and are small enough to place in a purse or pocket. Portable whitening pens help improve the color of your teeth by removing leftover stains on each tooth's surface. Often, these types of whitening products produce visible results immediately after your first round of use.
Teeth can be stained from colored foods, such as berries, red sauces, coffee, tea, red wine, and dark-colored sodas – as well as smoking cigarettes. The product takes seconds to apply, and it is best if you avoid eating or drinking anything for the first hour after application to make the whitening process more effective.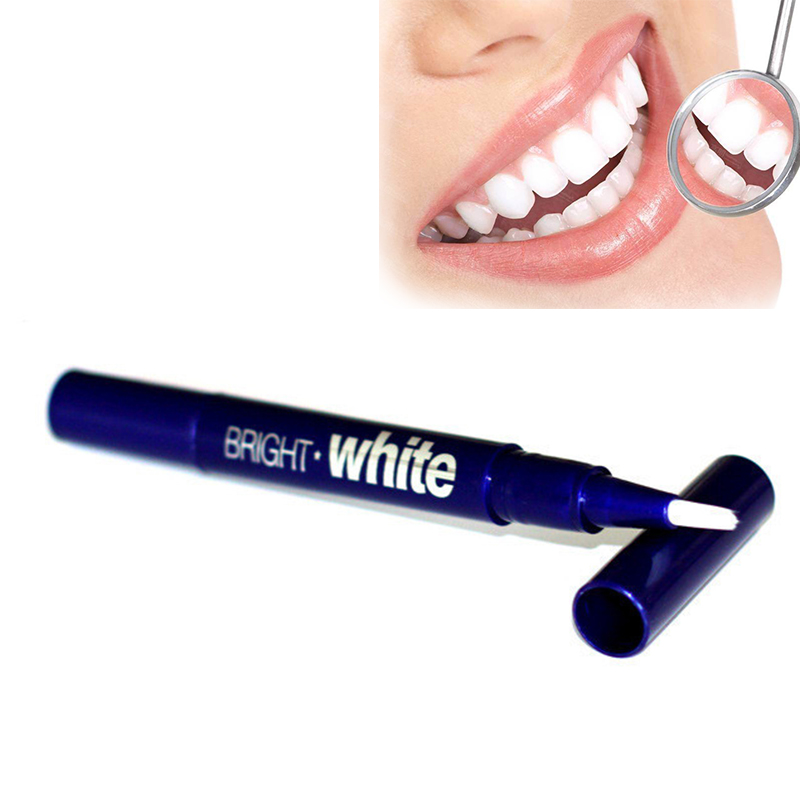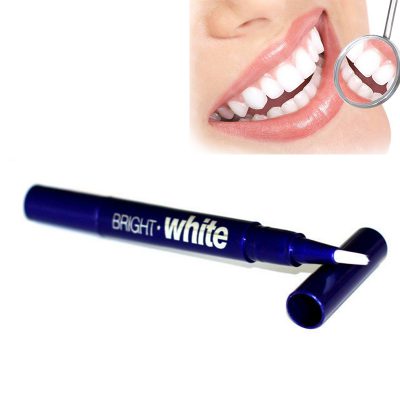 3. 3D Gel Teeth Whitening Strips White Tooth Dental kit
These strips are placed over your teeth and can be worn anywhere from five minutes to an hour, depending on the type. Similar to professional teeth whitening gel, most over-the-counter strips cannot be worn while eating or drinking. However, with options like 3D Gel Teeth Whitening Strips, the innovative Advanced Seal technology contains a moisture-activated formulation that provides advanced adhesion to fit every person's unique smile. This technology will allow you to talk on the phone, drink water and go about your day while you whiten.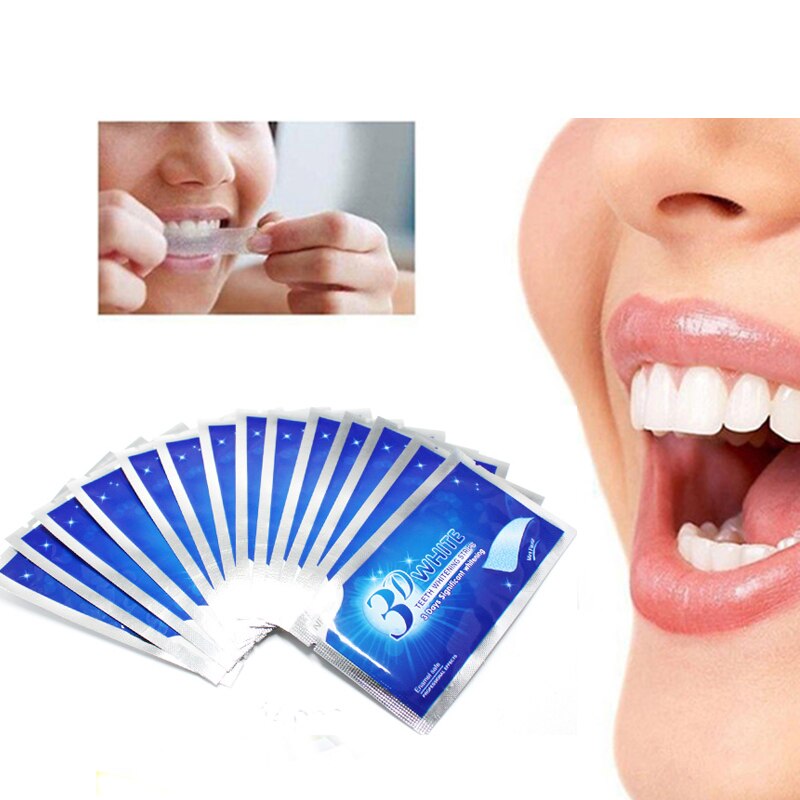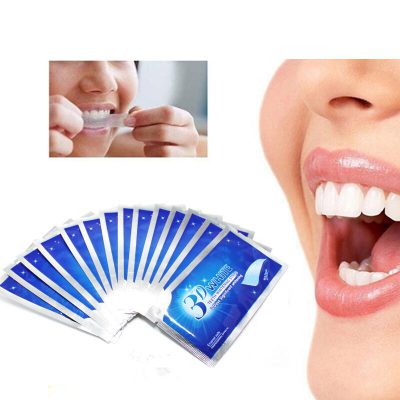 4.BREYLEE Teeth Whitening Powder Toothpaste
These teeth Whitening can completely clean scale and stains by reaching those blind angles, brightening and whitening yellow teeth in an effective way, and removing teeth stains caused by smoking, drinking tea, or coffee. Containing cleansing ingredients such as Baking Soda, also called Sodium Bicarbonate, with a rich foam, which can effectively dissolve the stains in the mouth. It is a natural teeth cleaner that can clean teeth without hurting the gums so as to giving you more beautiful and whitened teeth.
Containing oral fresheners such as Menthol, Xylitol, and the Mint flavor, which can help you remove odors caused by food debris and clear bad breath problems. Giving you beautiful teeth. Use other cleaning ingredients to replace the Bamboo charcoal, so this Teeth Whitening is easier to clean than others which are containing activated carbon and without residual activated carbon.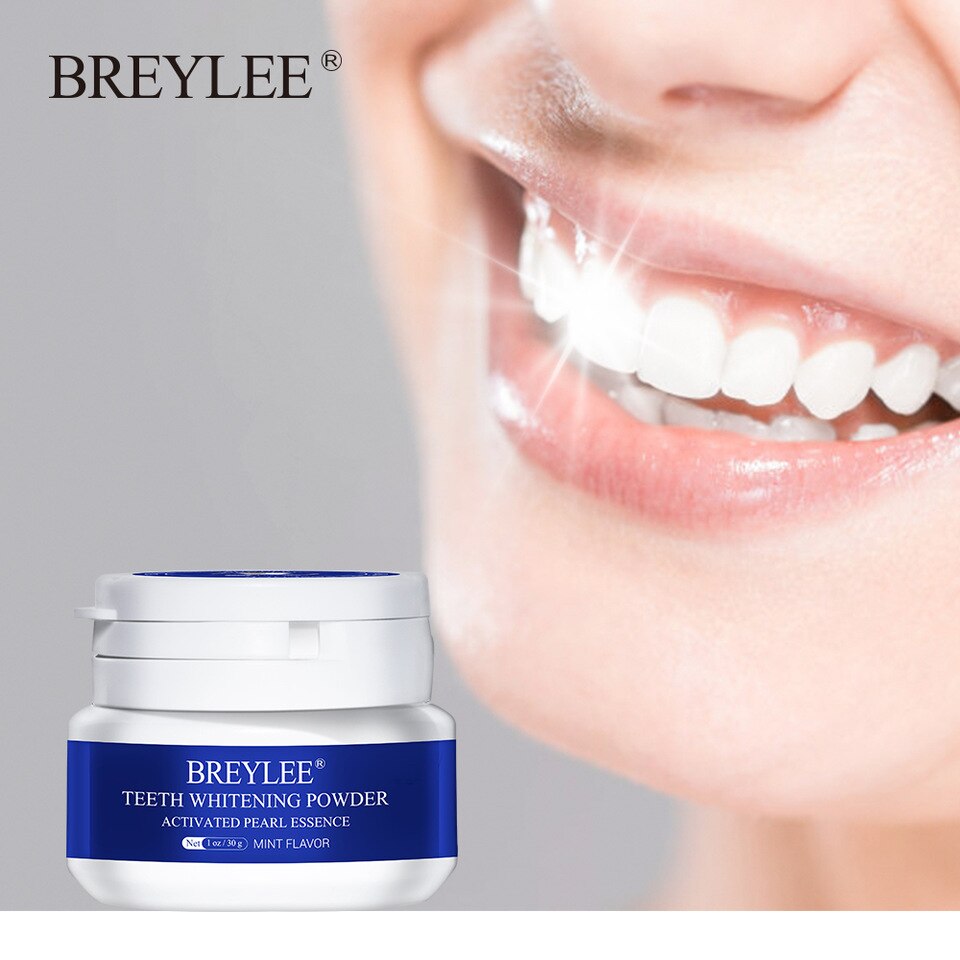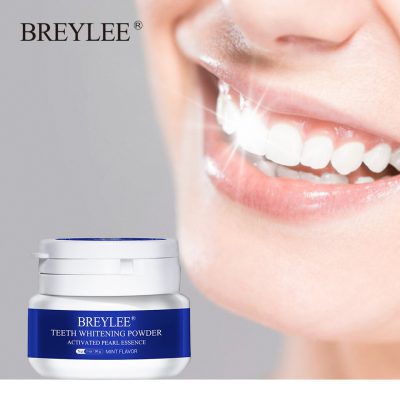 BREYLEE Teeth Whitening Powder Toothpaste – $5.07
5. Teeth Whitening Essence Liquid
Hydrogen peroxide is a common and effective active ingredient in many commercial teeth whitening solutions. Products containing peroxides, such as hydrogen peroxide and carbamide peroxide, act as bleaching agents to change the color of the teeth. Peroxide can partially penetrate the layers of the teeth, removing compounds that cause discoloration.
The concentration of hydrogen peroxide in store-bought teeth whitening kits can be as high as 10%. Dentists may also offer whitening treatments with hydrogen peroxide concentrations of up to 40%.
Many people worry that higher concentrations of peroxide may lead to more side effects, such as enamel breakdown and tooth sensitivity, but this is not always the case. However, it does appear that the length of time that these products spend on the teeth is important.