Valentine's Day is a perfect occasion to express love for your beloved and dear ones by presenting them romantic Valentine`s day gifts. The best way to celebrate the day is to do something romantic that your Valentine will cherish for a lifetime. Do you think about what Valentine`s day gifts will please the woman in your life? Whether you're just dating, engaged, married or in the throes of a passionate romance, Joopzy's Romantic Valentine's Day Gifts Ideas For Girlfriend will make your dearest one feel how much she means to you.
.
Do you plan the perfect Valentine's Day proposal? Whatever the method, marriage proposals made on Valentine's Day are generally romantic and memorable. On this high holiday of romance, how do you ensure that your girlfriend is surprised when you propose? Unique Rose Ring Box is a wise choice for you to display the ring for her!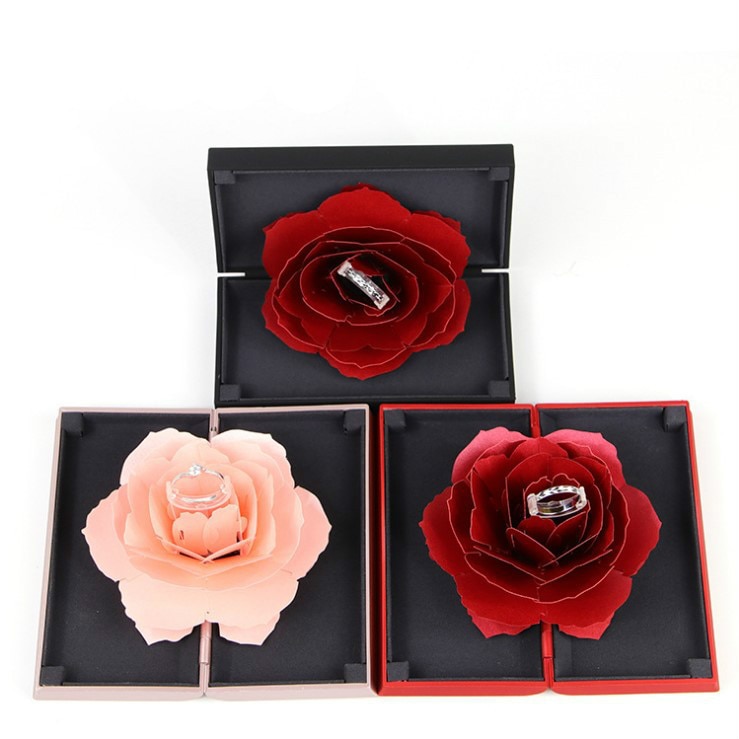 .
Looking for a way to show your love? This pendant will brighten anyone's day. When illuminated by light the pendant projects "I Love You" in 100 languages! The perfect Valentine`s day gift and surprise for your lover!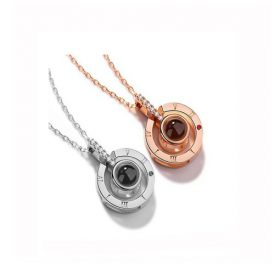 Subloom – 100 I Love You – $22.95
.
Rose – The symbol of love an ideal gift for a loved one and also looks great in a living room or a bedroom. Create a splendid and romantic atmosphere for your girlfriend on this special day.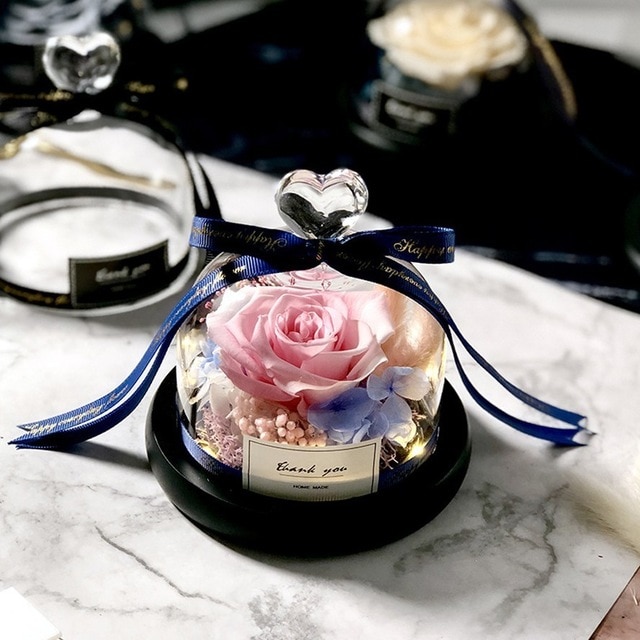 Exclusive Rose in Glass Dome With Lights–$29.95
.
Can't really think of any particular gift for a loved one? How about making something yourself? That's always a good idea. You could make a photo frame. It's not difficult and it's also a great gift. What could be more beautiful than a photo of you and your loved one in a beautiful frame? And in case you can't figure out a design, Love Design Wooden Photo Frame is an ideal choice as one of Valentine`s day gifts.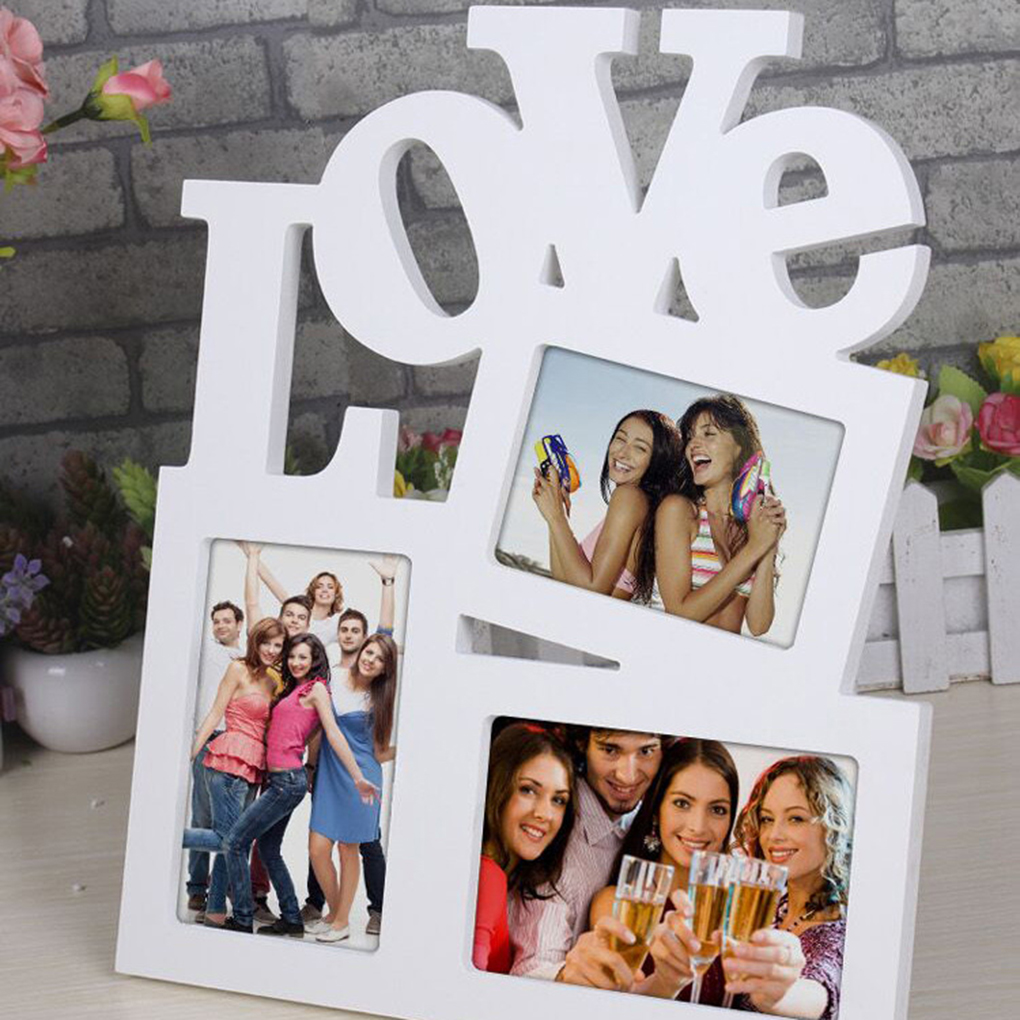 Love Design Wooden Photo Frame-$9.95
.
The chic luxurious minimal style of these mugs make them the perfect gift for your loved one. Every time they use their mug, it will make them think of you. Is there anything more romantic? Show some love and get a set of the beautifully crafted Endless Love Coffee Cups. An ideal loving and meaningful gift for your girlfriend, financée or wife.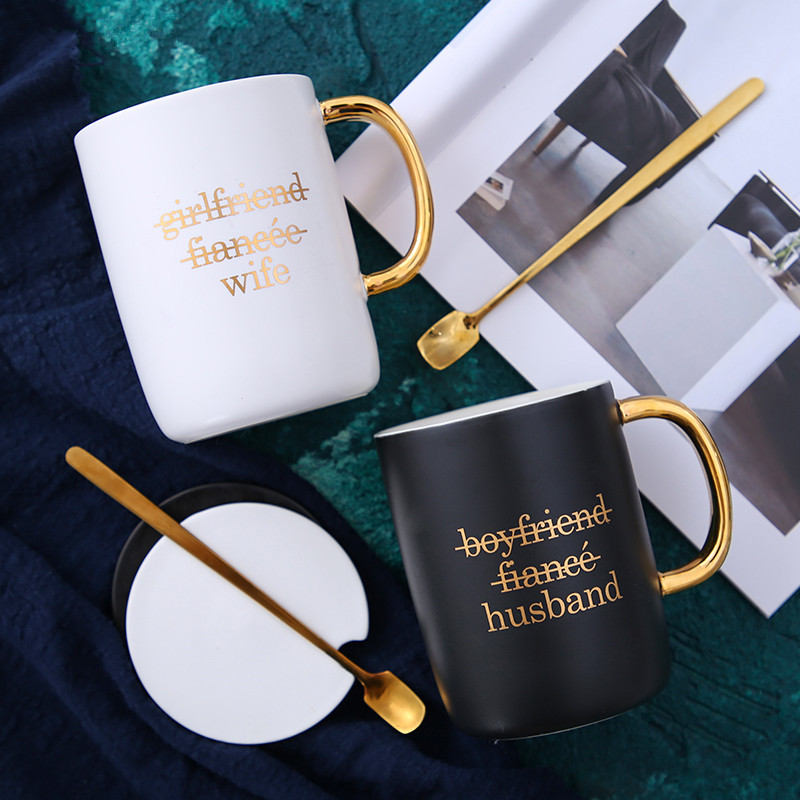 Endless Love Coffee Cup–$29.95
.
.
Treat that Someone Special in your life to a timeless, petal-perfect present with this absolutely gorgeous keepsake! Each lovely Everlasting Gold Rose is at the peak of beauty and preserved in lacquer, then hand-dipped in gold! Each beautiful rose is handcrafted by artisans in a meticulous process that spans five days and will arrive elegantly gift-wrapped.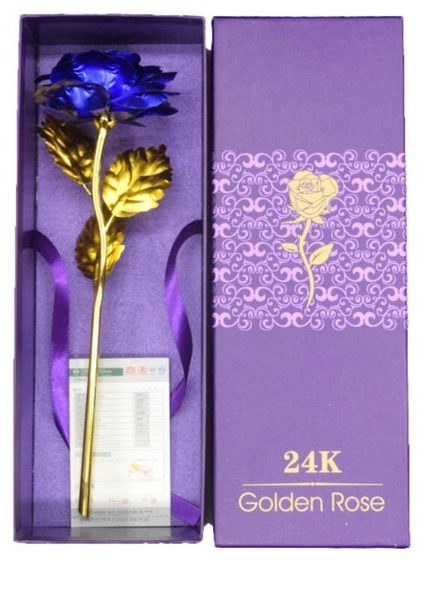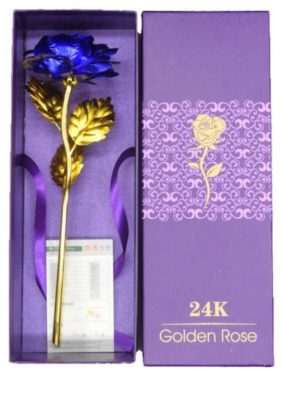 .
Cute Cartoon I love you and I love you too Letter Couples Case is the best gift for Valentine's day!
The back of the case is 0.2mm higher than the camera, can protect the camera from wear and damage when placed flat

Using high-quality TPU material, not easy to turn yellow, using high-density fingerprint anti-scratch technology can protect the phone case from scratches, and the usage time is longer than other TPU case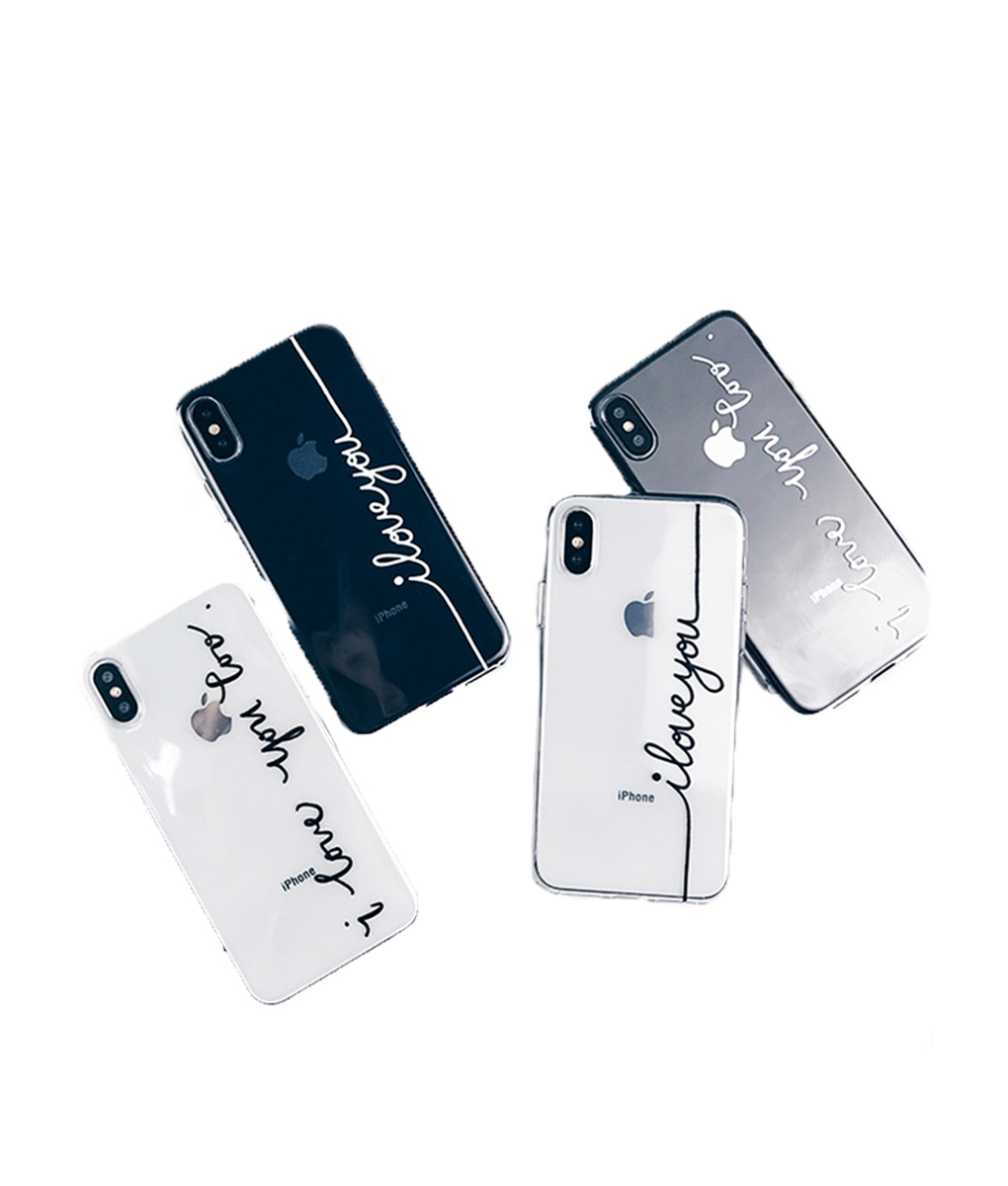 Letter Print Lovers iPhone Case – 
.
The romantic meaning of giving this gift is keeping your love fresh and last forever. These petals are almost real; they are soft and look more charming.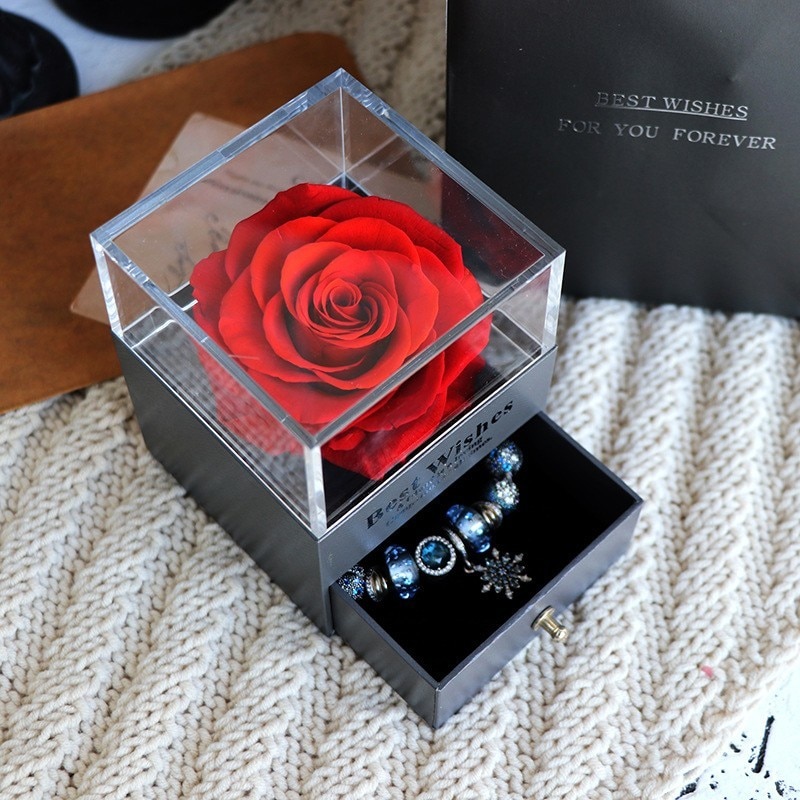 Jewelry Box Valentines Day Gift–$25.95
.
Cute and mini ornament design

100% brand new and high quality

Great gardening props, suitable for small decorative gardening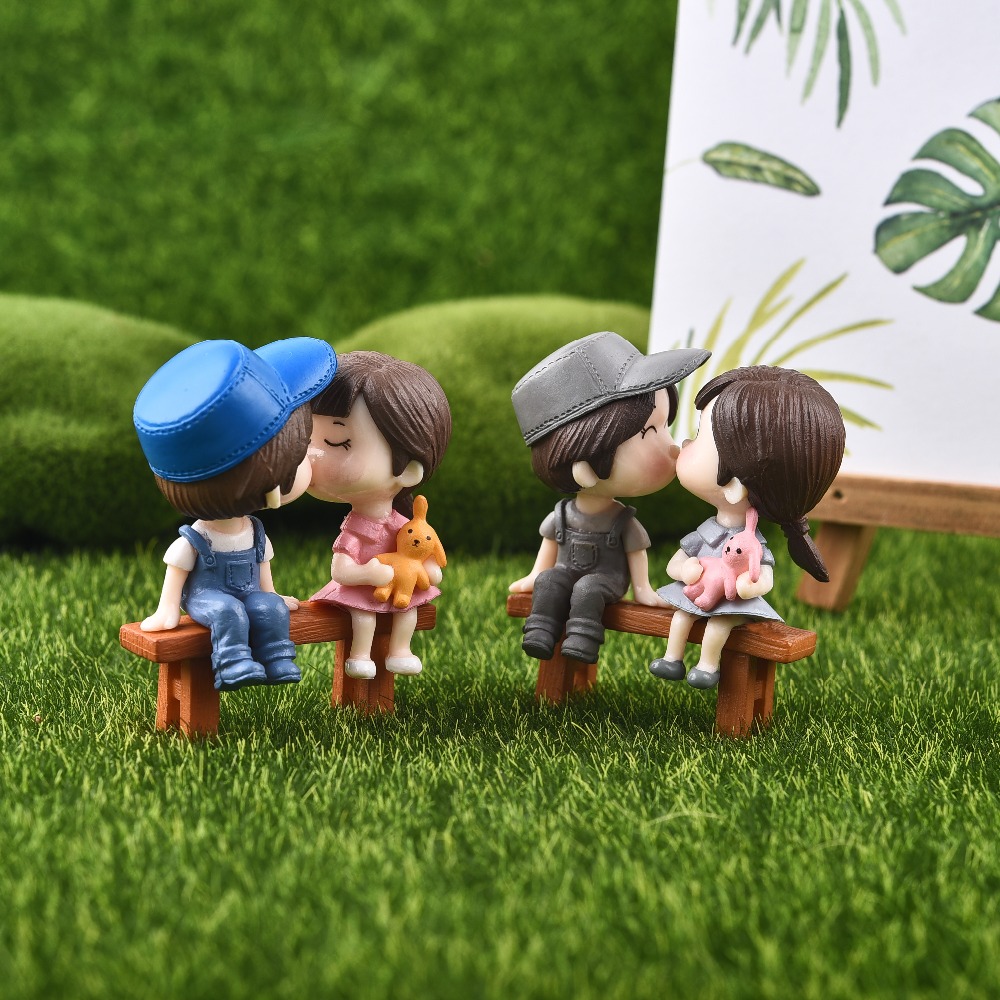 Lovers Couple Figurines–$12.95
.
Creative and amazing night light unlike anything you have ever had, perfect for gift-giving, especially for Valentines's Day gift to wife or girlfriend.
3D Visual effect – Novelty 3D illusion night light has a nice hologram effect, make your surroundings more lively. Visitors will be amazed at the illusion that the lamp creates. This lamp is bound to light up not only your room but also your lives giving you good vibes.
7 Colors change to make more fun – 7 single light and 1 automatic gradual changing to 8 models, really cool gift, comes with different styles which makes it more fun to play with, and you can pick your own color, your mood, your color.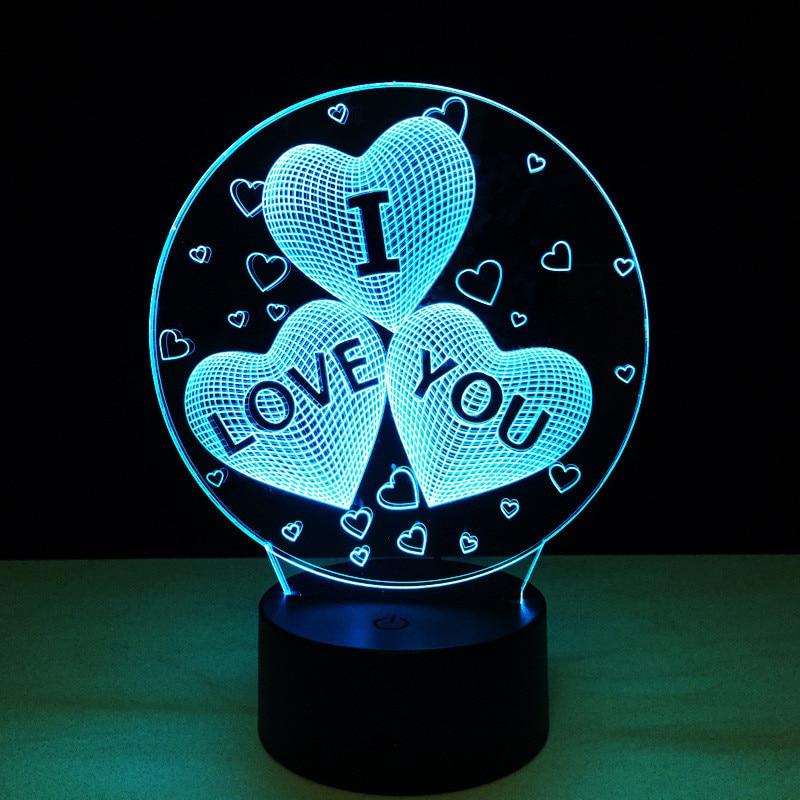 I Love You Colorful 3D Hologram Lamp– 
.
This perennial rose will glow and shine in different color and effect with the remote control, really cool and beautiful. Made of special craft eternal flowers, bouquets can be preserved for a long time.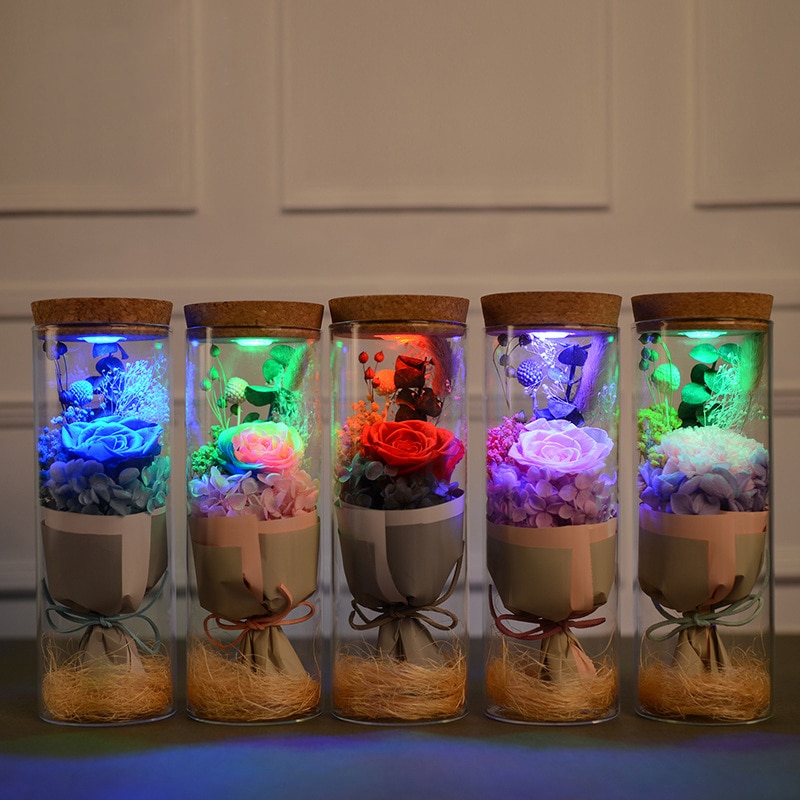 Glowing Preserved Red Rose Glass with RC-$45.99
.
When your girlfriend goes to sleep at night she'll dream of you when she gets Valentine's teddy bear. Just choose the one she thinks is the cutest!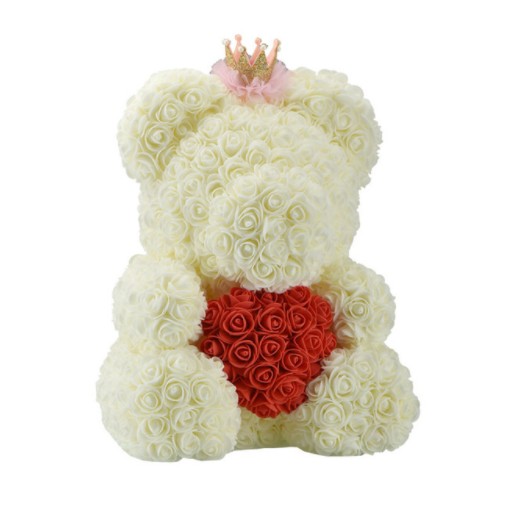 Rose Bear Valentine's Day Gift–$23.99 – $56.99
.
This 'Love' Balloon is an on-trend decoration, ideal for Valentine's day celebration. Featuring pretty cursive script 'love' letters, this foil balloon makes a fabulous backdrop in your party room.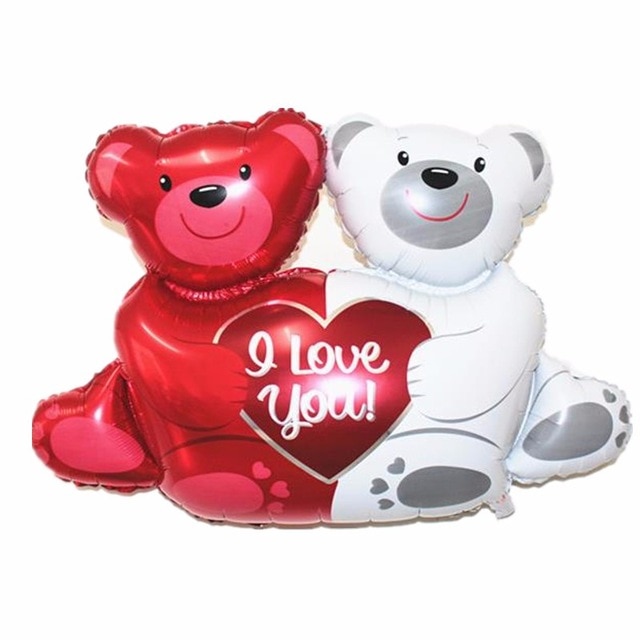 Love Foil Balloons-$6.95 – $8.95
.
This bracelet is an elegant, subtle way of sharing the love this Valentine's Day. A bracelet guaranteed to make your Valentine smile.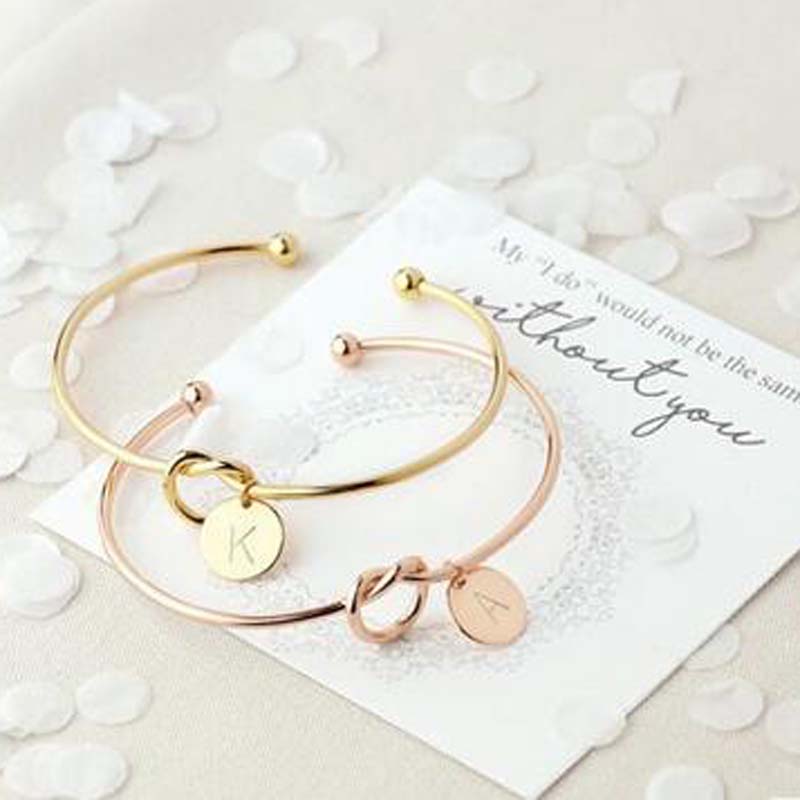 Letter Snake Chain Charm Bracelet-$8.95
..
If your girlfriend is a workaholic, Joopzy offers you Enchanted Rose Flower Lamp that would successfully substitute her ordinary boring lamp. When it is dark in the office, the Flower Lamp will be the source of the light that has the most pleasant aura. She will admire the light that Flower Lamp produces and get motivated for working during the late hours of the day.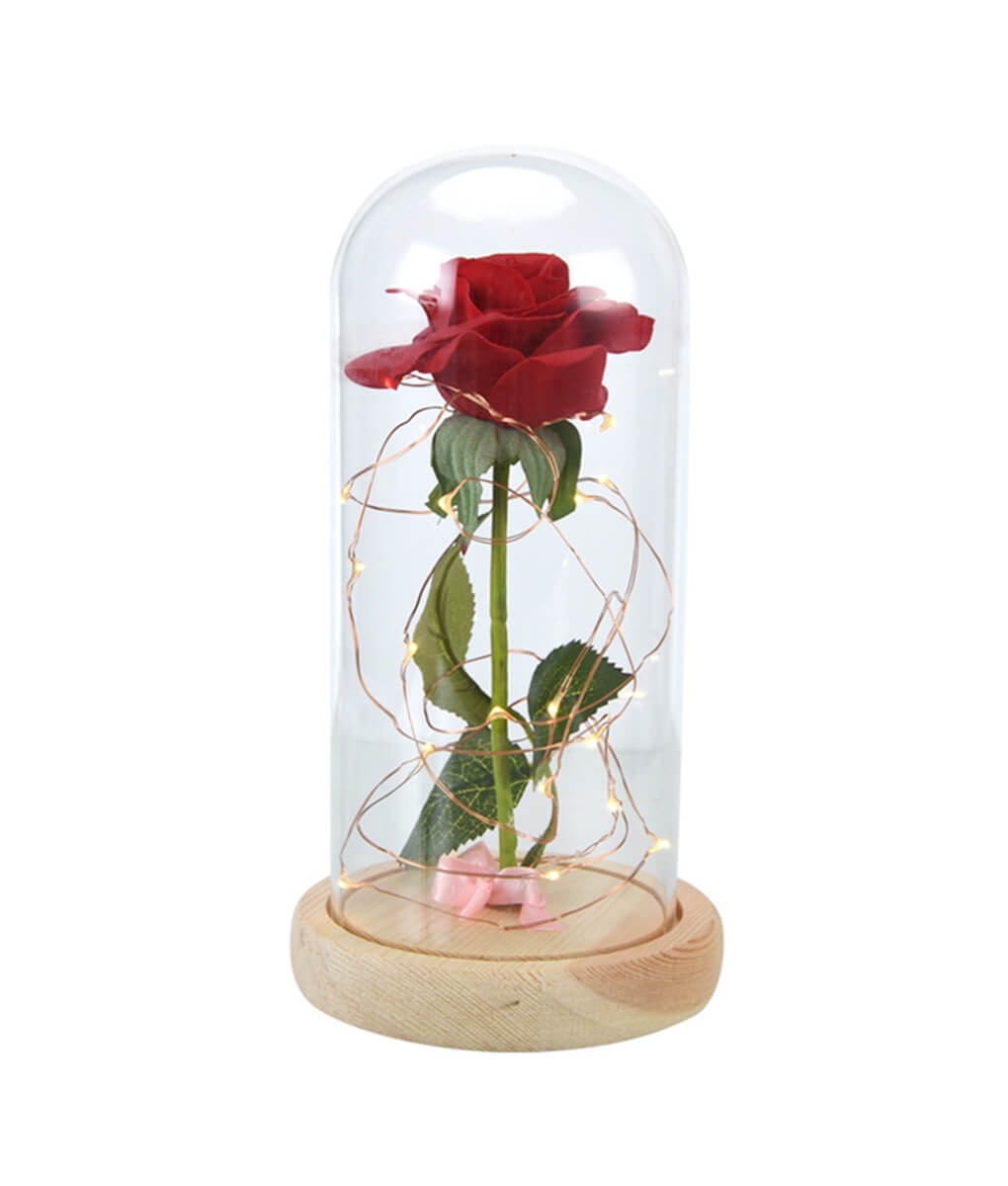 .
Adorn yourself with the symbol of longevity and fruitfulness, making this set a meaningful gift for someone you adore. An extraordinary blend of symbolism, sparkle, and style, this magnificent Stainless Steel Tree of Life Necklace is guaranteed to delight everyone who sees it. A necklace that combines deep spiritual meaning with flawless artistry, it's a bold and beautiful rendition of the iconic Tree of Life that symbolizes growth and strength.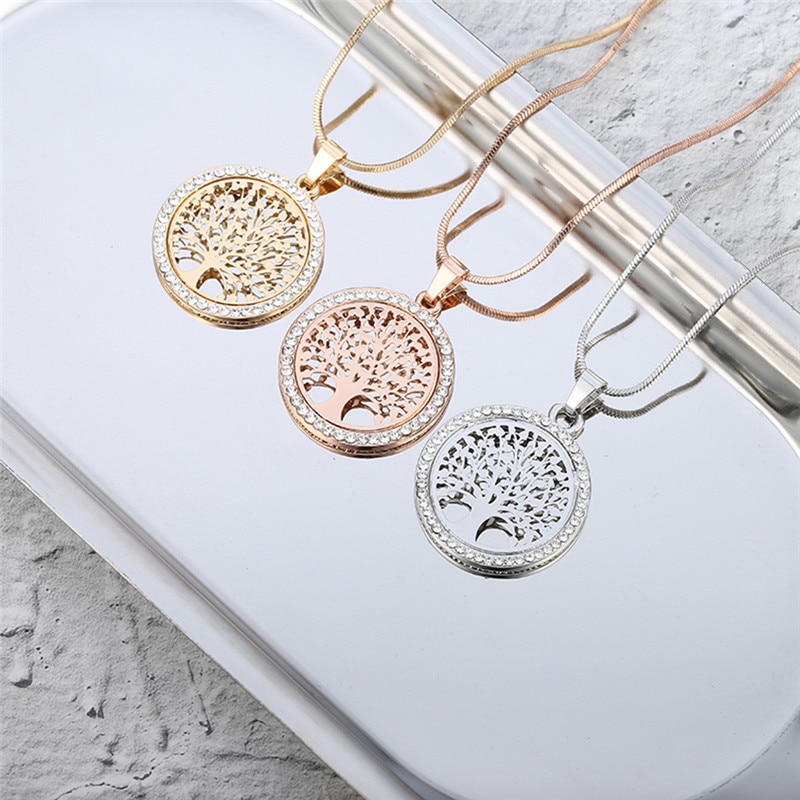 Tree of Life Crystal Round Necklace–$12.95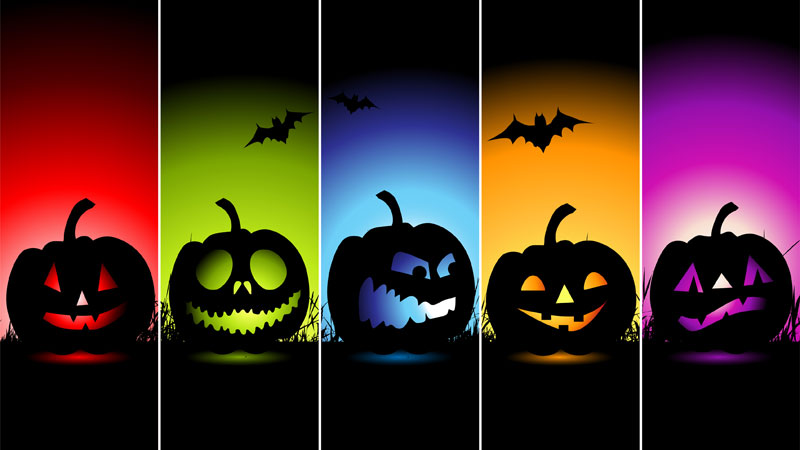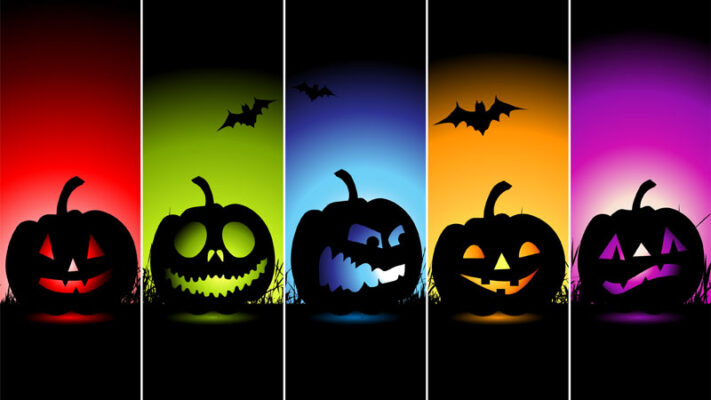 Halloween for the year 2022 is celebrated/observed on Monday, October 31st. We have come out[...]
If you wish additional information, you can check videos about Joopzy products on Youtube