Cyber Monday is a term used to refer the first Monday following the U.S. Thanksgiving holiday or the Monday that follows immediately after the Black Friday. If you are looking at the products with huge discounts on the shopping websites, there is JOOPZY for all your needs.
Macaron Colorful Wireless Headset Airpods is one the best way to listen to your music on the go!
Wireless small size without cumbersome – As soon as the headphones are removed, they can be used in conjunction with your various devices. Wear them in the ear, the connection is completed in an instant.
When you speak to them, your voice is very clear. All-new the diameter of the Airpods acoustic headset is 6mm, which is greatly reduced compared with 8mm of Bluetooth 10th generation headset.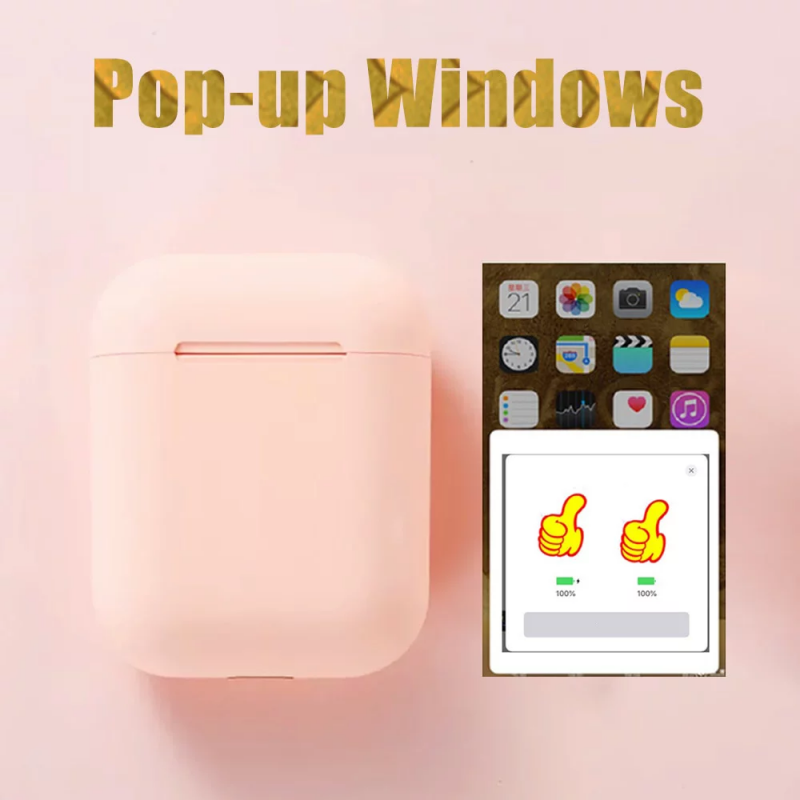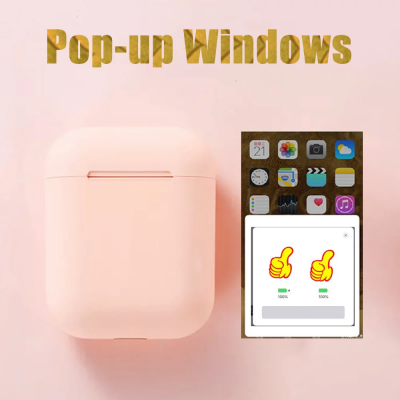 Macaron Colorful Wireless Headset Airpods – $19.95
Transform your dry, damaged and lifeless hair into shiny and glossy mane in just 5-seconds!
Yes, you read that right. It only takes just mere seconds of home treatment with this Advanced Molecular Hair Roots Treatment to finally make your hair GORGEOUS and healthy-looking, again!
REPAIRS & DETOXIFIES: Too much chemical treatment from frequent styling and salon visits damages our hair, and years of damage can be hard to repair with just everyday shampoo-ing.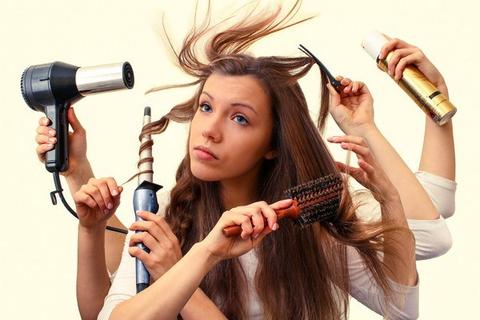 Advanced Molecular Hair Roots Treatment – $16.95
Wasting your money and time on easy-to-break & expensive acrylic nail extension?
One of the best Cyber Monday Deals. Fiberglass is yet the hottest item giving you the MOST NATURAL, LONG-LASTING NAIL EXTENSION!
Nail Extension Silk Fiberglass easily extends your nails by transforming ultra-light silk fiberglass to durable but flexible fiber nails. Each piece of fiberglass is enough for 5 nails. So this set (10PCS) offers you a nail extension 5 times! Super cost-effective!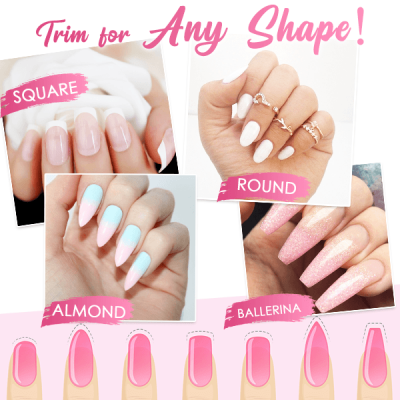 Nail Extension Silk Fiberglass (10Pcs) – $8.95
Our Stretchy Soft Bamboo Pocket Yoga Pants is must-have loungewear essential!
One of the best Cyber Monday Deals. This Pants features drawstring banded waistband. It also guarantees a relaxed fit as it is made of high-quality and eco-friendly bamboo fiber.
Our Bamboo material will last for years with proper care. You will feel comfortable all day. Moreover, this Pants is non-toxic and non-irritating.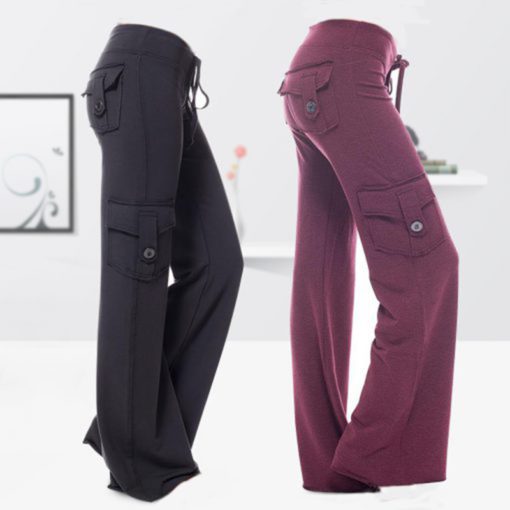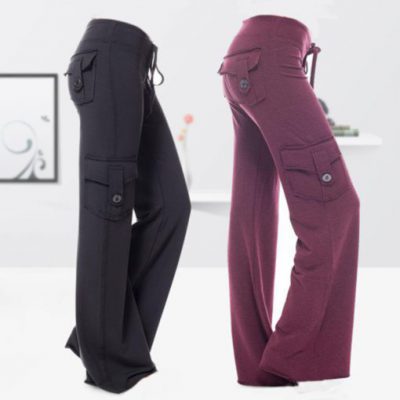 Stretchy Soft Bamboo Pocket Yoga Pants – $19.95
9D Cat Eye Gel Polish brings a fantastic and super bright look to your nails!
CAT EYE EFFECT – 9D Cateye gel polish has more possibility and creativity, the effects depend on the magnetic stick you use and the way you use it. The magnetic stick is needed and included.
SAFE – Non-toxic, minimal smell, non-damaging to nails.Suitable for natural nails, UV gel nails, false nails, acrylic nails, nail Tips, etc Set.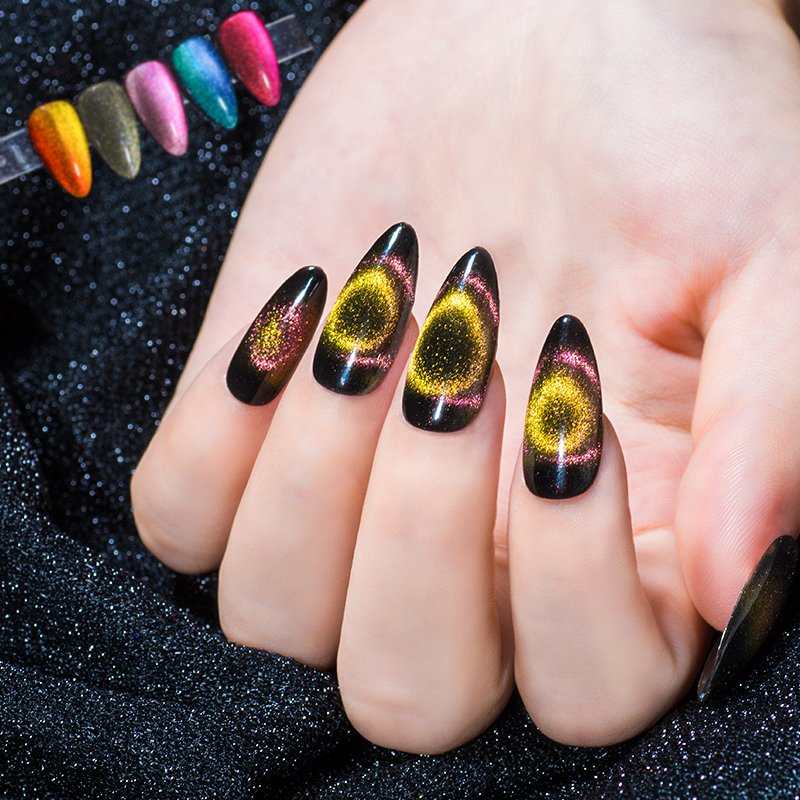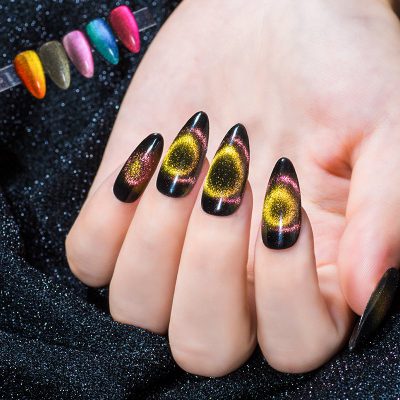 A snap-on veneer that guarantees the perfect and bright smile! Joopzy`s Perfect Smile Snap can give that ideal smile to every person, regardless of what kind of teeth they have!
One of the best Cyber Monday Deals. Perfect Smile Snap-on Braces is a non-invasive removable veneer that will give you the perfect smile and white teeth without the trip to the dentist. It is designed to look like a natural set of teeth. 
Joopzy`s Perfect Smile Snap covers out the missing, crooked, chipped, or stained teeth providing a bright and perfect smile.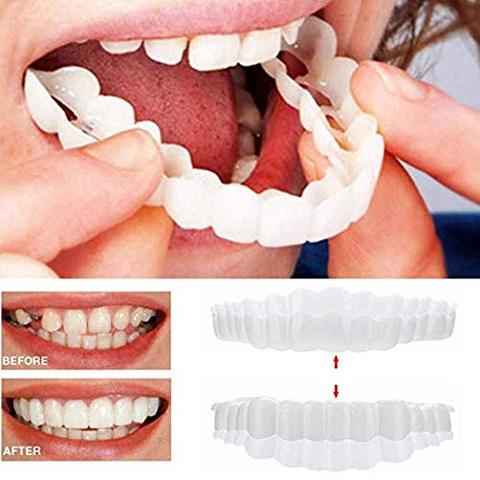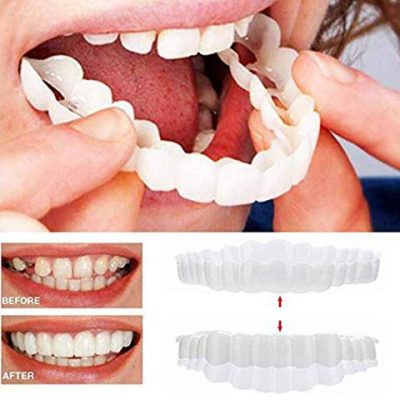 Perfect Smile Snap-On Braces – $7.95
With our All-Purpose Bubble Cleaner, you could easily clear all greases and dirt, keeping your toilet and kitchen fresh up to 3 months!
This is an ultimate multi-surface cleaner producing a penetrating foam that takes on grime where it hides. The leading Foam Cleansing Formula delivers amazing fragrance while removing 100% of soap scum.
It effectively eliminates grease, stuck-on dirt, dust, fingerprints and any unwanted stain on all surfaces, leaving a non-greasy, matte finish that prevents fading, discoloration and cracking for 3 months.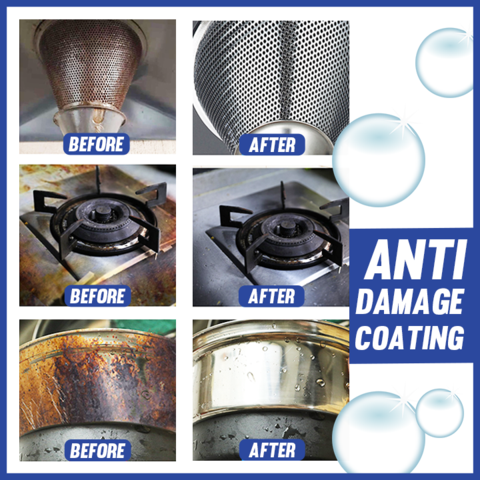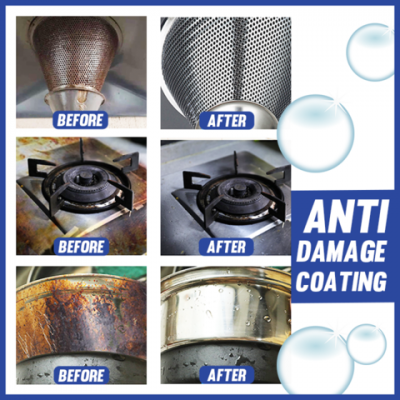 All-Purpose Bubble Cleaner – $13.95
It's as simple as you want it to be, Just put it where you can imagine it, Your phone sticks to it easily.
Whether it's for study or entertainment, or driving, It keeps your eyes in a safe position."Intimate" storage design, hanging small objects & small ornaments, also can stick tightly.  Even glass bottles stick.
Small and portable, portable, at any time with use, travel essential. No residue after use, nano – physical paste, no residual adhesion. It can be pasted on rough walls, glass, wood or smooth mirrors. After washing, it can be reused with the same viscosity.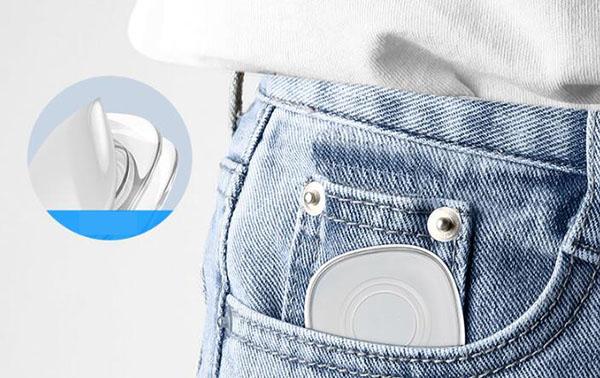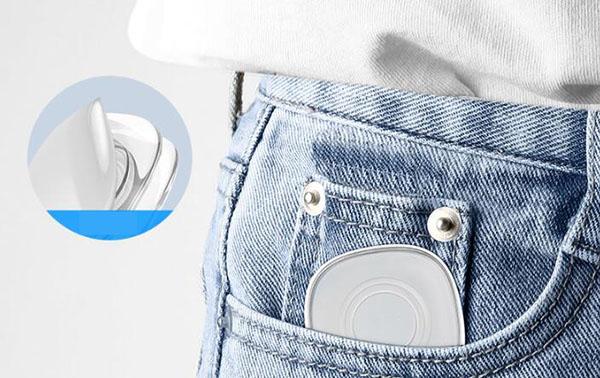 Nano Casual Paste – $9.95
Microfiber towels are ideal for daily use at home, in the gym and traveling, Bathing, Make-up, Face Washing.  This towel is ultra-lightweight and comfortable on hair and skin, it also reduces the risk of split ends.
As the material is microfiber fabric, it provides with super-absorbency and, moreover, softness. So it sucks up water from wet hair for a pretty short time and gives you fast drying! Therefore, don't miss the opportunity to test it out!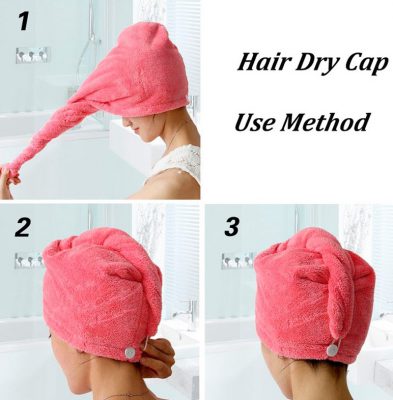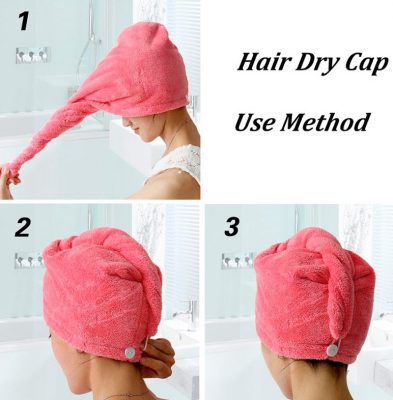 Microfiber Hair Drying Towel – $9.95
Instead of ugly, boring plastic containers, check out these Clothes Storage Bag Foldable Organizer! 
Over 10 styles to choose from and featuring a two-way zipper and convenient top-side handle.
A  storage bag that lets you organize your pieces of stuff neatly; clothes, blankets, pillows, and stuff toys. Comes in different designs and sizes that meet your style and storage requirements Foldable and lightweight so you can also use it for an organized travel luggage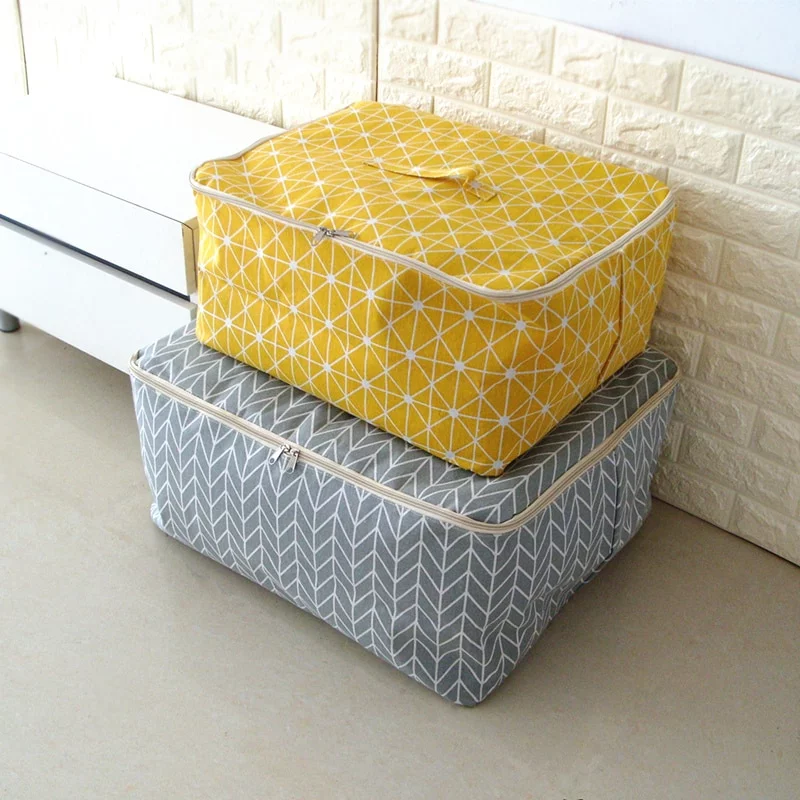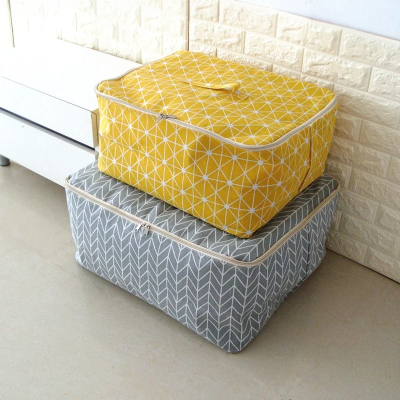 Clothes Storage Bag Foldable Organizer $13.95 – $18.95
Comfort and safety are essential to your dog's happiness and well-being!
The Calming Dog Bed has a simple yet effective design that provides your dog with a comfortable, warm, and safe place. Moreover, this Bed is made of high-quality and thick warm fabric that will keep your puppy cozy and warm.
Moisture-proof and anti-slip material will secure comfort for your pet. Your pet will feel happy by resting on this soft plush! Besides, the washable feature of this Calming Dog Bed makes it usable for a very long time.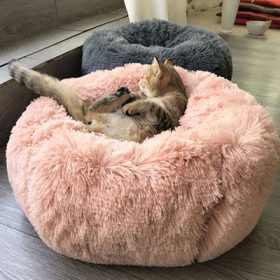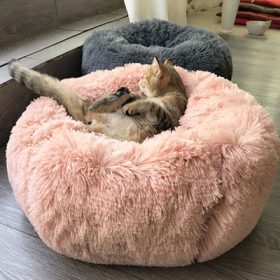 Calming Bed – $16.95 – $36.95
Decorate your Christmas tree with this light to create the warmest Christmas!
Ordinary string lights are such a hassle to hang.  And they're just that – ordinary. Bulbs burn out and ruin your entire light display on your tree. Spruce up your tree this holiday season with these lights.
It's the easy, festive way to create a spectacular lights show on your Christmas Tree.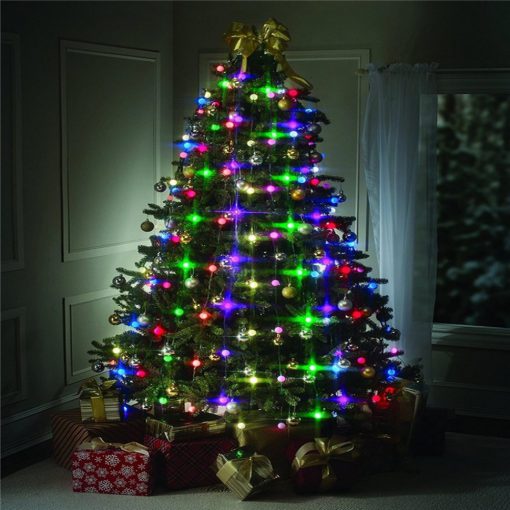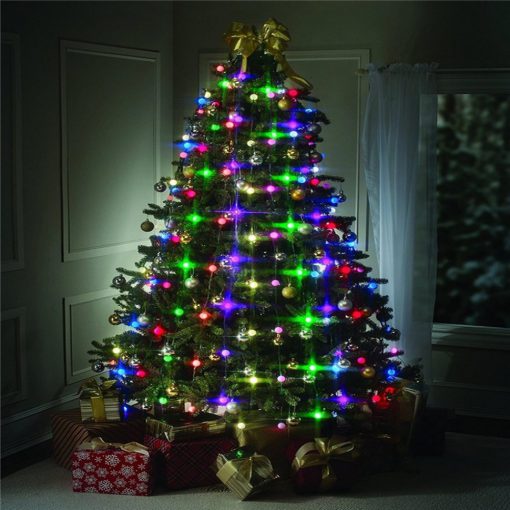 Christmas Tree LED String Lights – $49.95 
The Christmas pattern makes your iPhone look pretty and cute!
The special floating liquid can move freely, twinkle to you like the stars and add fun to you.
The bling flowing glitter liquid of this iPhone Christmas case can move freely, just like the stars floating in the water, will make much fun to you and your friends or family.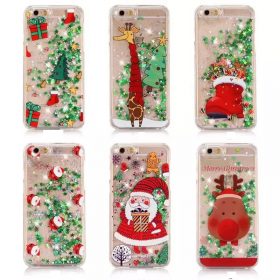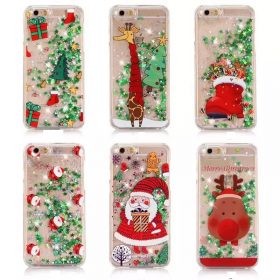 Glitter Christmas Phone Case – $11.95
Bring your dog into Christmas spirit thanks to this cute Santa Claus costume!
With this costume for your dog, you will make your friends and family laugh because it looks so cute and fun! People love this!
The high finish and solid quality of this package make it a truly unique appearance! The costume is nice and warm and you can easily attach it to the dog with velcro. Ideal for the cold holidays!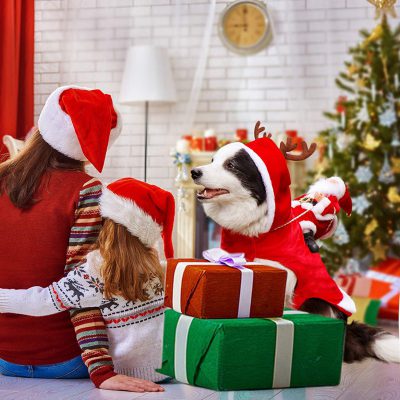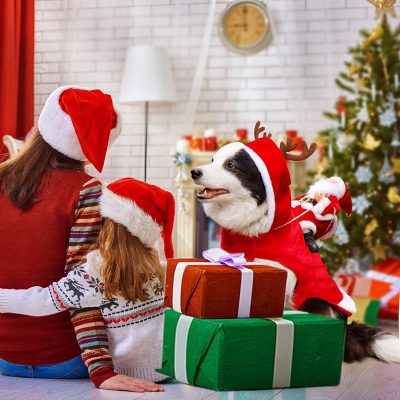 Christmas Dog Costume – $24.95
Are you tired of wrapping Christmas gifts one after another?! Gift Bag will save you from boring and tediousness!
Place your gift in perfectly sized festive bags! Use the drawstring ribbon to secure the top of the bag. Attach one of the coordinating gift tags. 
That`s it! Simple three steps save a lot of time for you, so you can enjoy your time with your family!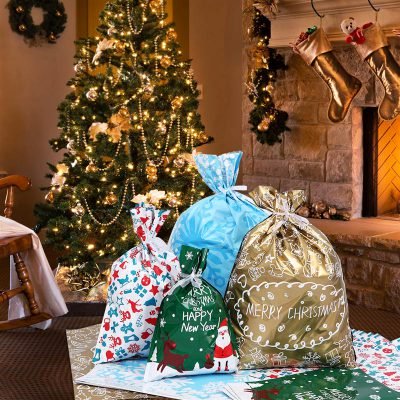 Drawstring Christmas Gift Bags – $23.95 
One of the best Cyber Monday Deals. Window Wonderland is the revolutionary projector that transforms average windows into spectacular displays!
The perfect solution for easy decorating on any holiday and other special occasions, like Halloween, Christmas, birthdays, office parties or any time you want to add some fun to an empty environment.
Rear Projection Screen- Window Wonderland includes a 4-foot by 6-foot rear projection screen.  This allows the Window Wonderland projector to sit behind the screen and project out toward your audience.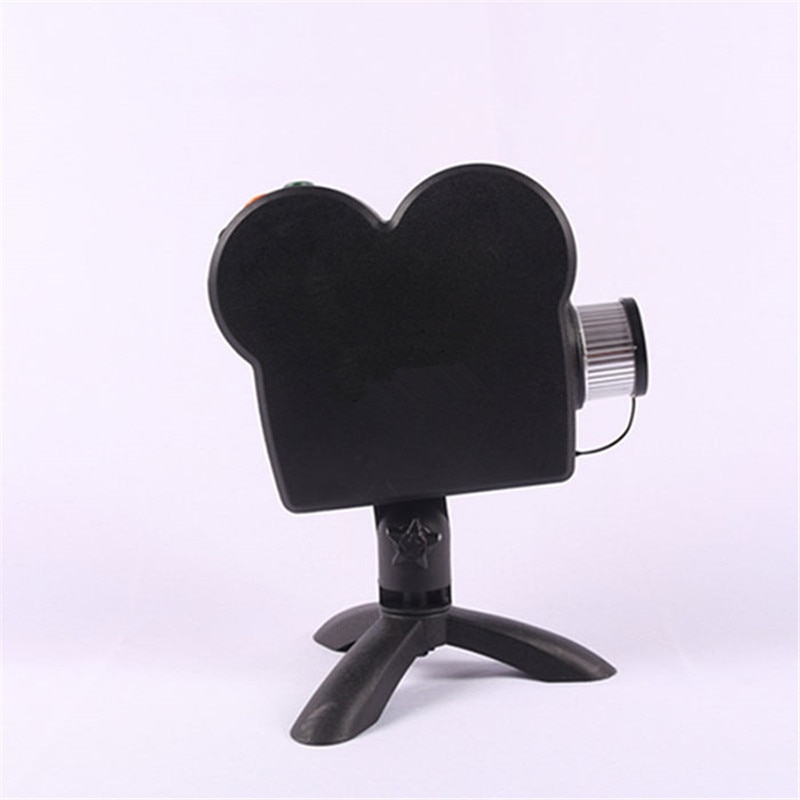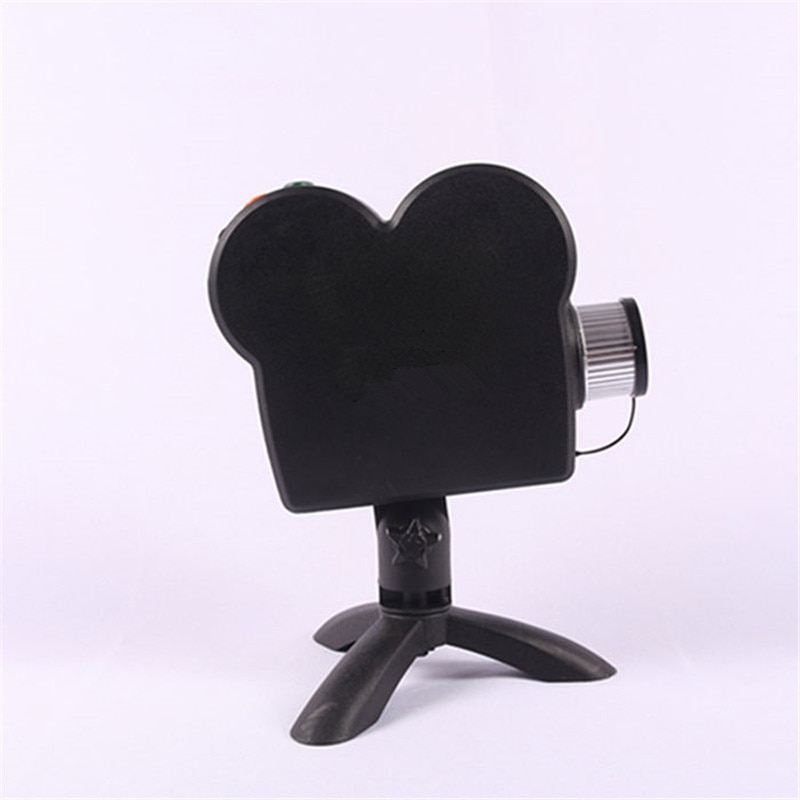 Halloween & Christmas Window Wonderland projector – $59.95
Say to welcome your guests with Christmas Door Decorations Ornament!
One of the best Cyber Monday Deals. This small wreath is decorated with pine cones, bows, snowman, bear, Santa Claus, deer, very cute. This product is perfect on your front door, in an entryway or anywhere in your home.
Beautiful wreath liven up your home! A perfect accessory to help create a festival environment. It can be used as the home decoration, Christmas decorations, Christmas tree ornaments; Perfect for decorating hotel, office building, market, etc.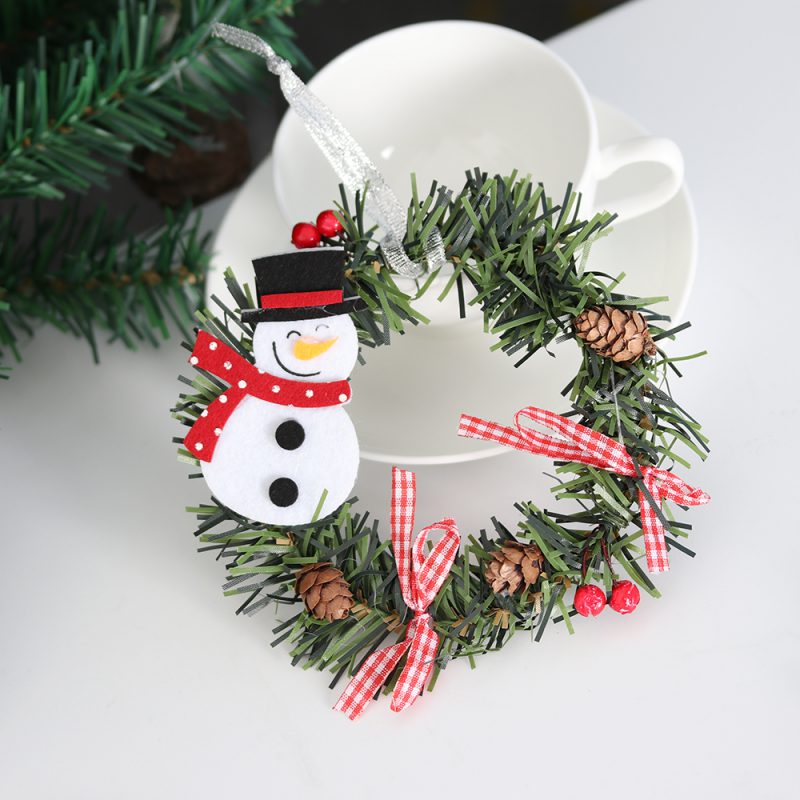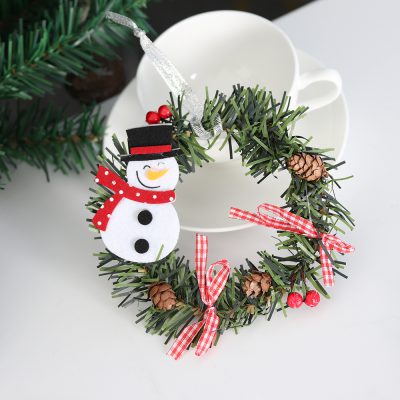 Christmas Door Decorations Ornament – $7.95
Moisture-wicking, ventilation, soft touch and durability. Breathable, non-binding, great stretch. The elastic at the top is strong, so they stay up just fine but don't squeeze your leg.
One of the best Cyber Monday Deals. Sleep socks will keep your body warm, so you can have a nice deep sleep with sugar dream. It is made of Super-stretch Cotton, lightweight, warm without being bulky, soft, comfortable socks. These Christmas themed socks are also perfect as gifts and stocking stuffers.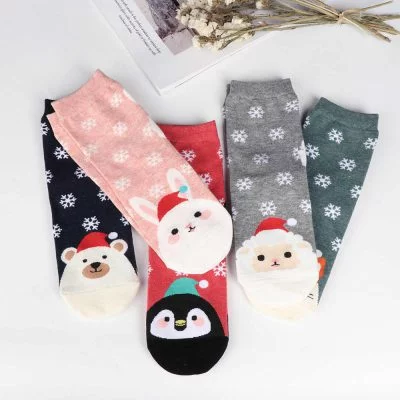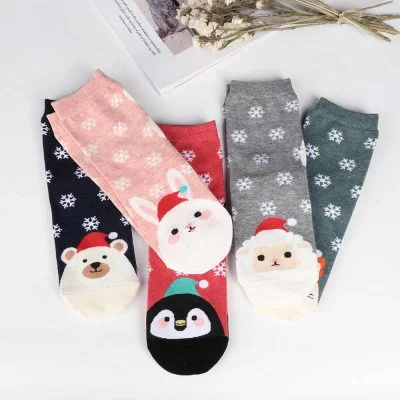 Christmas Short Cotton Socks – $12.95
Add a little extra when serving dinner and decorate your table using cute  Christmas Tableware Holder to hold your silverware in. Why settle for the plain folded napkins when you can enhance the holiday vibe with Christmas Tableware Holder that is sure to catch everyone's eye.
With cute and fun old Santa, snowman, and reindeer pattern design, it is designed to hold a fork, knife, and spoon as well as serve as a creative ornament for Christmas. Show a little more Christmas cheer and spread the happiness with your usual holiday imagery of lovable Santa and his trusty buddy Rudolph.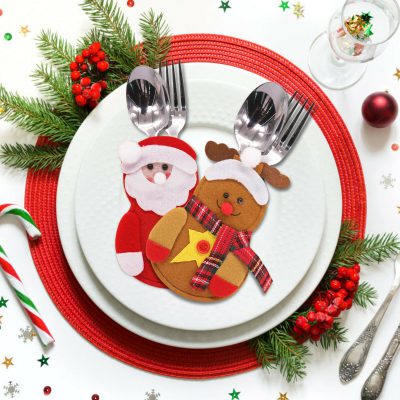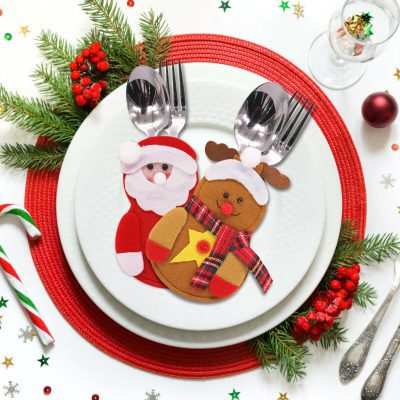 Christmas Tableware Holder–$12.95
An adorable way to freshen up your holiday decor, these Decorative Christmas Wine Bottle Covers are available in numerous styles and feature all of your favorite Christmas characters, including Santa, Rudolph, Frosty and more.
One of the best Cyber Monday Deals. Bring the delicately dressed wine to the party with this beautiful wine bottle wrap. Handle design, convenient to carry and lightweight. A quick and easy way to dress up your holiday table. Suitable for Christmas wine bottle bags, wedding bags, Christmas gift bags, wedding festival gifts. Surprise your friends and family with these gift bags.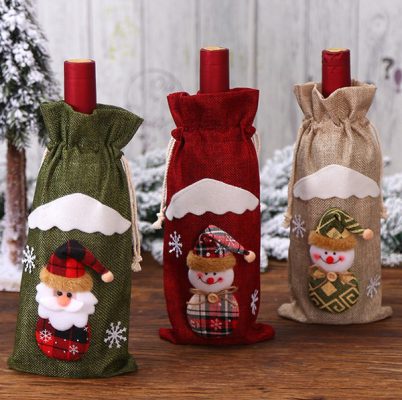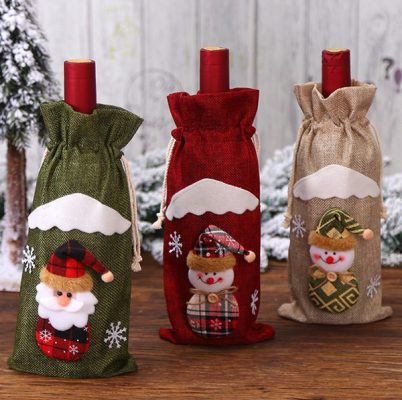 Christmas Wine Bottle Cover Bag–$7.95
Strong yet flexible, they can be bent into any shape you want and can be easily hung up anywhere with a built-in hook. Make them into the shape of an elegant flower bouquet or dazzling fireworks!
With this light, the child will not feel bored at home, they will study the color change. One of the best Cyber Monday Deals. The light is suitable for the home renovation. Make family be the source of brilliant light.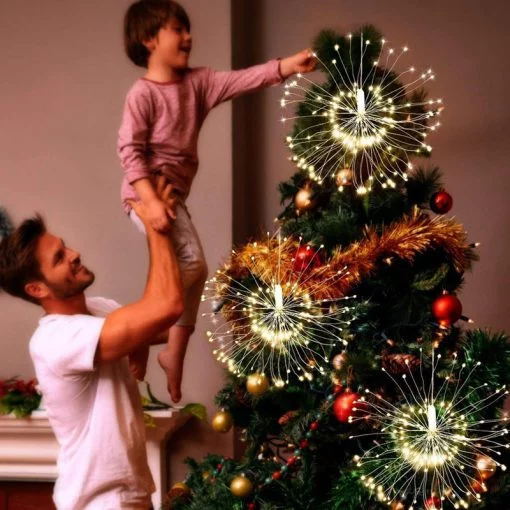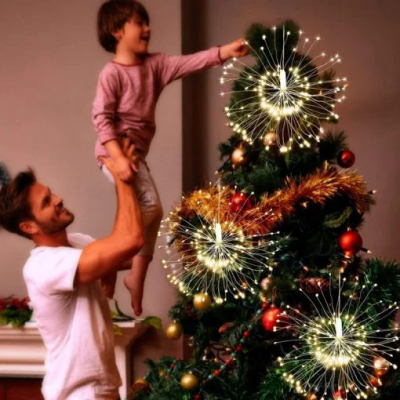 LED Starburst Lights–$14.95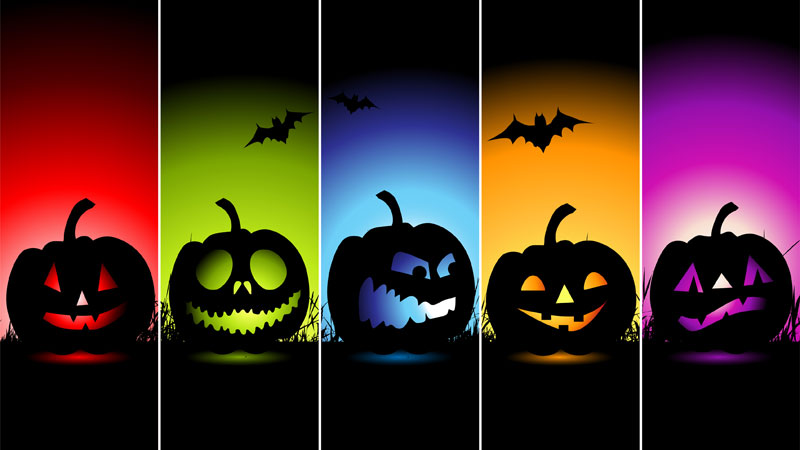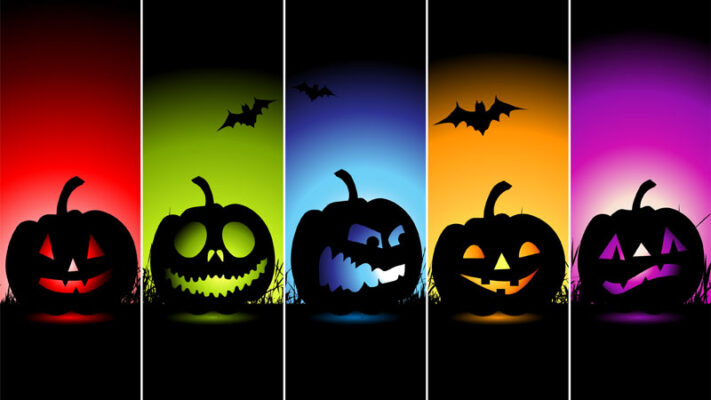 Halloween for the year 2022 is celebrated/observed on Monday, October 31st. We have come out[...]
If you wish additional information about Black Friday products, you can check videos about Joopzy products on Youtube